Rights or red herrings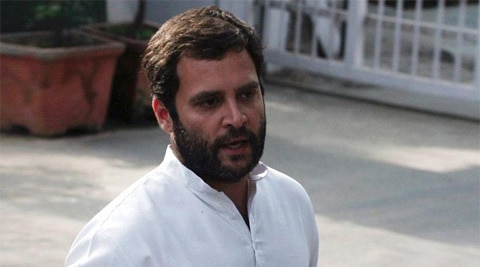 Instead of boasting about the 'right' to education, Rahul Gandhi would do better to ask why there are not enough schools in India. (Reuters)
In this season of the 'aam aadmi', Rahul Gandhi has begun his election campaign by meeting fishermen, coolies and rickshaw-wallahs in different cities. He tells them the Congress believes in 'rights-based' governance. He adds proudly that this is the greatest achievement of 10 years of Congress rule, and lists the right to jobs, education, food grain and information that have now been legally provided to the people of India. I have watched his wanderings with real interest in the hope that just once I might find that he has noticed that more fundamental rights remain absent from this list.
The facts are dismal. Sixty years of Congress rule and only 18 per cent of rural households have access to electricity, clean water and sanitation. The situation is the same in most cities. Only two Indian cities have regular, uninterrupted supplies of water. Thiruvananthapuram and Kota. Instead of meeting the poorest of poor Indians in sanitised situations, had the Congress's candidate for prime minister met them in their homes, he would have seen that their malnourished children get sick and die from preventable diseases caused by the absence of sanitation and clean water. Should these rights not have come before the right to information?
Every other Indian child is malnourished and every Indian child, if it survives for three years, faces the horrible trauma of a test to get into nursery school.
Instead of boasting about the 'right' to education, Rahul Gandhi would do better to ask why there are not enough schools in India. Why did his mother's government not liberate the education system from the licence raj that strangles it? This would have been as big an achievement as ending the licence raj for industry was.
Instead the Sonia-Manmohan government bequeathed us the 'right' to education. This has 'achieved' for very poor children the right to admission in their neighbourhood school, so the onus has been slyly shifted to private schools in cities. In villages, government schools are so bad that even very poor parents pay for private schools. So the priority of a new education policy should have been drastic improvement in state schools. This did not happen. What has happened is that small private schools are threatened with closure because they do not have sufficient playing fields and girls' toilets.
Luckily for us, the right to cheap food grain has not yet been implemented or India might already have been bankrupt. Unless the next government has the courage to abolish this law, we will be anyway, because conservative estimates calculate an expenditure of more than Rs 1,25,000 crore to implement this mostly useless right. The reason why it is useless is because nearly all …continued »