Forget about the Congress. It does not take advice from anyone outside the family and wants to decline, chanting,"It was not Rahul's fault". Yet, the central event of the 2014 election is not the triumph of the BJP but the absence of a large party in the Opposition. It is unlikely that Mamata Banerjee and Jayalalithaa will combine their forces for any length of time, nor will there be any third front in the Opposition. Those fronts are for grabbing power, not for serious politics.
Many had hoped, including myself, that the Aam Aadmi Party may form the nucleus of an alternative. Last December and January, there was no other topic of conversation except AAP. Up until polling day, many who could not bring themselves to vote for the BJP or Congress were pinning their hopes on AAP. Once Arvind Kejriwal resigned from office, it was clear that the party had problems. It could not convert itself from a protest movement to a party willing to use power for the welfare of the people. Even so, it kept attracting the loyalty of many voters, who donated their money and time to help the party. As spring came, matters went from bad to worse. The party began to believe the media hype of itself as a national third alternative and decided to contest over 400 seats. For a party built on grassroots foundations, proud of its practice of consulting voters for the smallest of decisions, candidates were chosen across the country where the party had no roots. Famous, indeed worthy, names such as Rajmohan Gandhi and Medha Patkar were chosen as candidates. As were those who had popular Twitter handles like Gul Panag. To top it all, Kejriwal decided to run not from Delhi, where he had some chance of winning, but from Varanasi. This was a publicity stunt; a false hope that he could repeat his giant killing act of defeating Sheila Dikshit by trouncing another leader.
At its founding, I had hoped that the party may surprise us by winning 10 seats. When it won 28 seats in the Delhi Assembly polls, hopes rose that it could do better. It had the energy and the modern structure to replace the Congress as the second party by 2019. But the failure of AAP has been even more spectacular than that of the Congress. The jhaadu has swept itself away. It got a disappointing vote share and only four seats, all in Punjab.
I recall that after Delhi, it was Haryana which was the target. For a Delhi-based small party with meagre resources, it would have made sense to build up strong roots in Haryana and perhaps western Uttar Pradesh and Punjab. AAP could have put up 50 candidates and won 10 seats. Yet it wasted resources, and people's goodwill, in spreading itself too thin.
After the election, AAP has behaved worse than the Congress in learning from its mistakes. It remains a party dominated by its leader and he, in turn, has juvenile dreams of being in the headlines, for the sake of which he is willing to waste the time of courts in a childish quarrel. The recent recruitment of names to its central body has been by invitation, not election. It wants to be a party of worthy names, who parachute themselves to the top of the party while chanting their commitment to the grassroots.
It is a sad story. A colossal waste of a great opportunity. A young party full of idealism has been poisoned by publicity-seeking leadership. The grassroots have been cynically used for the greater glory of the leader. It is almost as if there is something in the political DNA of the country that parties with internal democracy and genuine respect for membership are impossible to sustain. They all deteriorate into leadership affairs — personal or dynasty-based.
Even so, AAP has shown that if you start small, a modern membership-based party can be built. If it works hard to connect with its local public and seeks out its grievances, it may even win local elections. Then, if it stays modest and sincere, it can deliver on its promises, it could be re-elected. Such a party needs a clear ideology, not just sloganeering or a single plank as AAP had.
Maybe there will be a new party. In a country crowded with identikit left populist parties, there may be a genuinely modern liberal party, not pro-business but pro-competition. A party of young people willing to dismantle the old structures of tired Fabianism with which the Anglophile sentimentality of our founding fathers saddled India. The rest of the world has jettisoned that philosophy. Time for India to catch up.
For all the latest Opinion News, download Indian Express App
More From Meghnad Desai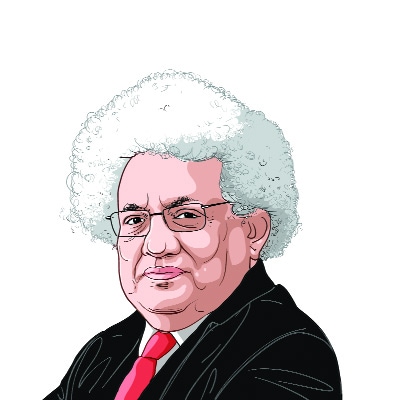 Out of my mind: An obsolete structure

The Empire having been reduced to a skeleton, the question has to be asked what is the best structure for the Commonwealth. ..

Out of my mind: The largest minority

In Jammu, the rape of a girl has become an issue of rivalry between communities, with lawyers obstructing the investigation. It is as if the…

Out of my mind: Trust the court

That idea is a hallmark of the liberalism which is the foundation of the Constitution. Liberalism presumes a basic equality of rank among all citizens.…