India was designed to be a Union, not a federation. The founding fathers (not many mothers alas) envisaged the Congress ruling at the Centre and in all the states. So, there was a centralist bias in the arrangements. Over time, the Centre has weakened, though it has financial clout. The states have become more powerful. Tamil Nadu, for example, is an independent nation in all but name.
We now have competitive federalism. States which are large enough to be independent nations have begun to experiment with governance and innovative policies. Not all the innovations are well designed. Yet, there is a value to local autonomy which should be prized. India is a nation of many nations, like Europe which is even now struggling to be become an effective Union.
With autonomy comes diversity and differences in effectiveness and popularity. Three experiments have been worth watching. First is of course Delhi, where the ultimate ideal is reduction in traffic and the replacement of the car by the bus. Of course it won't happen like that nor be sudden. But whatever the shortcomings of Arvind Kejriwal and the AAP, one has to acknowledge the success of the odd- even policy. Delhi's citizens surprisingly cooperated and gave up their law-breaking tendencies.
The policy was a success. It was intelligently implemented. Of course it did not solve the pollution problem but it eased it. This was an example of intelligent and innovative way of using the limited autonomy the government has.
Then look at Maharashtra. Here a progressive young Chief Minister has gone on to implement a beef ban which is unnecessary and provocative.
It started with a gesture to curry favour with the Jains. Then it lost any logic. Banning cow slaughter or beef-eating is unnecessary. The aversion to beef-eating has no sanction in the Sanatan Dharma. It confuses cow and buffalo meat. It detracts from the cosmopolitan nature of Mumbai. I can see large business corporations, especially those who have international employees, deciding to move out of Mumbai and even Maharashtra. But this is an example of misusing the power of the State.
In Bihar, the charismatic Chief Minister Nitish Kumar is planning to impose prohibition of alcohol.
No doubt one should advise people about the effects of alcohol on health and family finance. Inebriated men also indulge in domestic violence. It is possible to educate people about the costs of drinking and making health intervention. But prohibition is the worst option.
Not only will it affect the revenue, but it is also guaranteed to encourage criminal activity. Ban alcohol, and you make it immensely profitable for illegal gangs to supply it. The poor will drink illicit unhealthy liquor; the rich will evade it. Why follow the Gujarat model in its failure? Bihar needs development, not return of the liquor mafia. But individual states have the right to cut their own throat.
In due course, Maharashtra will become parochial, and other states will attract multinational firms which will distance themselves from parts of India which adopt an orthodox stance about what to eat or drink. Bihar will lose revenue and spend money on controlling the liquor mafia. Money which could be spent on development.
But that is the way competitive federalism will work. Sensible states will win.
For all the latest Opinion News, download Indian Express App
More From Meghnad Desai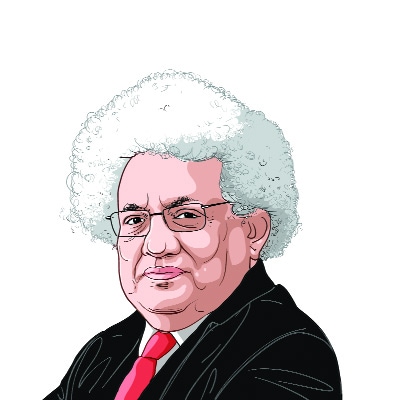 Out of my mind: An obsolete structure

The Empire having been reduced to a skeleton, the question has to be asked what is the best structure for the Commonwealth. ..

Out of my mind: The largest minority

In Jammu, the rape of a girl has become an issue of rivalry between communities, with lawyers obstructing the investigation. It is as if the…

Out of my mind: Trust the court

That idea is a hallmark of the liberalism which is the foundation of the Constitution. Liberalism presumes a basic equality of rank among all citizens.…