No monkey business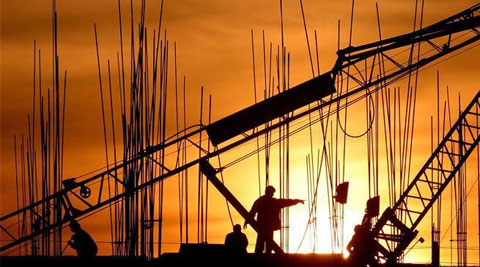 While state governments devise special policies targeting the growth of the micro, small and medium enterprises sector and channel significant resources into these, it is the general development policies that are having a big impact.
Why 'right to entrepreneurship', promised by Congress manifesto, is a bad idea.
Little else is requisite to carry a state to the highest degree of opulence from the lowest barbarism, but peace, easy taxes, and a tolerable administration of justice; all the rest being brought about by the natural course of things. All governments which thwart this natural course, which force things into another channel or which endeavour to arrest this progress of society at a particular point, are unnatural, and to support themselves are obliged to be oppressive and tyrannical." — Adam Smith (1776).
In its 15-point agenda for socio-economic and political transformation, the Congress manifesto pledges the "Right to Entrepreneurship that will protect and assist all those who seek to become entrepreneurs". Following the seminal works of William Baumol, my mentor from early research years, there is a general acceptance today that the institutions — legal, political and cultural — within which entrepreneurs operate strongly influence the economic development of a country. Institutions provide a framework that guides entrepreneurial activities within a country. These are the explicit and tacit "rules of the game", which reduce uncertainty and determine the success of entrepreneurship in an economy. How can any government then extend a "right" to entrepreneurship without transforming the public institutions that are struggling to keep pace with a rapidly evolving society and economy?
From a policy perspective, therefore, we are interested in exploring how to promote entrepreneurship. In a research paper entitled "Entrepreneurship Development in the Micro, Small and Medium Enterprise Sector in India: A Policy Analysis" (2013), we studied the growth of entrepreneurship in India by focusing on the micro, small and medium enterprises sector (MSME), which has often been called the engine of growth for developing economies. There are some strong lessons from India's experience post liberalisation in 1991. Our research findings suggest that general improvements in physical and financial infrastructure have contributed significantly more to the growth of entrepreneurship in India than specific targeted policies of the government, such as directed financial subsidies and the creation of special economic zones to promote entrepreneurship. These policies, which are aimed at developing entrepreneurship, have had very marginal impacts over the last two decades in comparison.
Within the Indian context, the MSME sector is a growing and significant segment of the economy. Based on official figures from the MSME ministry (2008), this sector contributes 8 per cent to the national GDP, comprises 50 per cent of India's total manufactured exports, 45 per cent of India's total industrial employment and …continued »