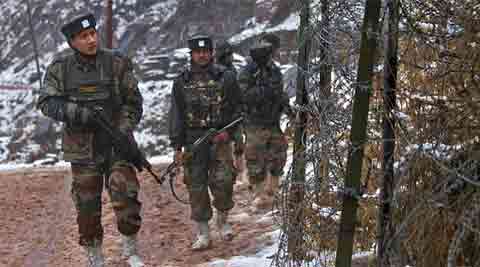 The debate on Kashmir in these columns has been rich, substantive and provocative, enabling some nostalgic indulgence and crystal gazing. Three salient issues are raised: the counter-insurgency campaign has been won, and therefore troops can be withdrawn and AFSPA scrapped; the intricacies of securing a political mandate from the government; and the final settlement of the Kashmir "masla". As someone who has served both north and south of Pir Panjal, as well as north of Zojila, and is familiar with the tyranny of geography and terrain, some comment is in order.
My Kashmir story begins along the Cease Fire Line (CFL) in the peaceful Uri sector 10 years after Pakistani tribal raiders first entered the Srinagar valley when innocent locals would curiously inquire about "the time in India" and our weekends were spent convivially in the Srinagar Club. On Rustam picket, the copy of the Calcutta Statesman would arrive on muleback seven days late, but AIR and BBC filled the news gap.
Just before the 1965 war and launch of Pakistan's Operation Gibraltar, my home was the Balnoi-Mendhar CFL. It was Pakistan's second futile attempt at infiltration and fuelling insurgency. Cross-CFL raids were common for collection of body parts as evidence of revenge.
Sniping and laying of mines in each other's territory was routine. Post commanders, then as perhaps now, slept with their boots on. The most curious event of 1965 was the capture and return — twice — to Pakistan of Point 13620, the feature dominating Shingo river and Kargil-Leh road. At least three Maha Vir Chakras were won storming 13620, which was kept for good after the 1971 war when the CFL transformed into the Line of Control (LoC).
Pakistani posts were at their docile best immediately after the wars they lost, especially 1971. The trick was to attain and retain ascendency over the opposing battalion through Gorkhali guile and rituals of loud khukuri drills, and within their sight, sacrificing buffaloes with a single strike of the khukuri.
Altering the LoC's alignment to secure tactical advantage became a strategic territorial exercise during Operation Parakram. While the creation of Bangladesh served as revenge of geography over history, it, along with Parakram, unfortunately failed to change the history of a partitioned Kashmir. Begum Akhtar's thumri: "meri atariya pe aayo balamwa, dekha dekhi mein sara jhagda khatam hoi jaave" was the song designed to put the failing Simla talks back on rails. The wily Zulfikar Ali Bhutto is known to have told the Begum after the performance in Simla: "kaam ban gaya hai".
The cumulative charm of Cohiba cigars, Red Label whiskey and Indian hospitality, coupled with 5,000 sq miles of Pakistan territory in the west and 93,000 prisoners of war in the east, could not equip Indira Gandhi with sufficient coercive power to get Bhutto to agree to convert the CFL into the International Boundary (IB). All India got from the Simla Agreement was the LoC.
Even Parakram yielded more: a 50 per cent drop in infiltration and …continued »