The Canadians, particularly those associated with the Liberal Party and the Trudeaus, have a lot to do with China and India being permanent invitees to the G8.
Almost a decade and a half ago at the G8 Institute at the University of Toronto, a paper by John Kirton was to show that in Purchasing Power Parity terms, India was already the fifth largest economy of the world and in fact, China and India were among the eight (G8) largest economies of the world. John English, a political science professor at the University of Waterloo, 90 km from Toronto, in addition to being an MP, was the biographer of the elder Trudeau. Waterloo was the headquarters of BlackBerry and its chief Jim Balsillie set up a Centre for International Governance Innovation (CIGI) and I was invited to be a founder board member and senior fellow. John English was the director and he and Andy Cooper were to organise meetings to design a new global order to reflect the new economic realities.
In the first meeting, I was to argue that India would be interested only if the new order would pay real attention to its problems of security, including food and land and water. Canada's then finance minister Paul Martin asked me if I could write all this up. I said sure. He asked when. Next few months. When will you come here? I told him I will write from India. No, you never will because you will be busy, he said.
Martin was to later become the prime minister. English and Cooper brought out the book, Reforming from the Top: A Leader's 20s Summit. My piece in it was irreverently called "Sherpas and Coolies". Martin, as Canada's PM, laid so much importance to this that he went to the Bahamas meeting of the G8 to argue out the case to invite India and China permanently to the G8, in the week he was fighting a national Canadian election. I was in Waterloo in that election and English and Cooper would take me to the rallies. They were as noisy as in India, though only two thousand people and not two lakhs attended a rally. Martin paid for this heroism by losing the elections and the conservatives ruled Canada for many years. The younger Trudeau, Justin, has now turned the tide.
Thank you Canadian Singh. As my friends English, Cooper and others have shown, the roots planted then are now a system. To begin with, the Canadians are great ones at letting separatists have their say in their own country. But of course in the past they have also used force. Reviewing the larger context, more recently, the European Union's Center for Strategic and International Studies goes back to L20, the original Eight, India and China and some progress in the big issues. Tony Blair was to flag food security for the poorest. The Indian Central Bank was to work on global aspects of corruption. The BRICS were to emerge. The L20 had all of them when the only groupings that mattered were the G77.
No wonder Canadian Singh matters more at the people's level. So and So Canadian is a popular name in India. In fact, Cooper was to write a book on people's diplomacy. In one of his books, now a text in diplomacy, he shows how iconic singers made the difference in relations between countries and kept solidarity with the poor by singing about it across the globe. Princeton's Anna-Marie Slaughter, later an adviser to the US Department of State in the Hillary Clinton period, was to write on how a virus in Africa could be a greater threat than a nuclear experiment in the L20 volume. These then become new subjects in training institutes for diplomats with scholars like Paul Kennedy showing their relevance. In India, JNU of course was at the forefront with its School of International Studies. A new world is dimly emerging. Slowly but surely. That is the message behind the youthful Trudeau.
Come again, Canadian Singh Justin Trudeau. You will of course be feted in Hyderabad House. But bhai, there is also a small matter of a billion plus more friends out there.
The writer, a former Union minister, is an economist
For all the latest Opinion News, download Indian Express App
More From Yoginder K. Alagh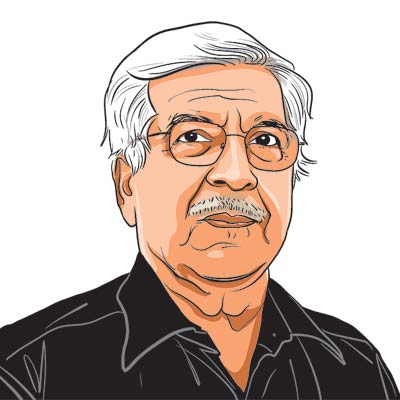 Marx And Us

He taught us to look at not what the facts say, but what they do..

When Civilisations Disagree

Government must be circumspect about Cauvery dispute resolution mechanism. ..

As You Like It

Is statistical and meteorological data pandering to the establishment?..