Irrational exuberance: ban opinion polls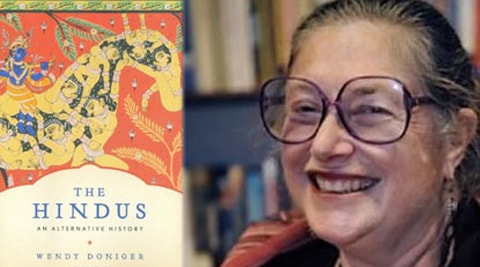 Assume the worst case scenario — some people in India, and only in India, actually believed what Doniger said about Hinduism.
Why is the knee-jerk reaction among Indians to indulge in bans? What did the burning and banning (figuratively; in reality it was withdrawing from circulation and pulping) of Wendy Doniger's book on Hindus achieve or is likely to achieve? How many people's views were affected, and of those whose views were changed, how does it matter? Assume the worst case scenario — some people in India, and only in India, actually believed what Doniger said about Hinduism. So what?
This is 2014, and such nonsense prevails because of the Indian's irrational exuberance for "authority". Back in 2004, the Election Commission of India came up with an anti-constitutional, anti-liberal view of banning opinion polls a full 45 days before the first date of polling. This was then expectedly rejected by the Supreme Court. The UPA government, not to have such minor matters as the Constitution come in the way of its interventionist ideology, amended the Representation of the People Act to support a ban of two days for opinion polls and no exit polls before all polls were completed. Possibly because of this "victory" over the Constitution, the 45-day ban is again making the rounds. Isn't it time we questioned the EC's view as stupid, irrational and totally devoid of any legal or moral or practical content?
It all started quite sensibly with M.S. Gill's EC imposing restrictions on opinion and exit polls in February 1998. This policy was for NO prohibition or restriction of opinion polls until just two days prior to polling; and for no exit polls until 48 hours before the last polling day. As can be seen from the table, this was a reasonably enlightened policy and well within "best practices" in other democracies. Many countries have zero restrictions on polling. If there is a ban, it is of one to two days duration. The median is zero days and the average ban is of two days duration.  Italy is a clear outlier with a ban for a full 15 days before polling. The extreme outlier is the EC's proposed 45-day ban.
Did the 2004 EC look at any data before coming out with its learned prescription? Its conclusion, which it keeps reiterating presumably every time they get prodded by an interested political party, has not changed all these years, especially years in which internet and social media penetration has expanded manifold. The effects of irrational bans, like in Italy, are predictable. Responding to the restriction, bloggers in Italy found imaginative ways to make the ban look stupid. One site termed elections as horse races and candidates were, well, horses with thinly disguised names. Another site had candidates as cardinals selecting the pope.
Contrast the Italian behaviour (disrespect for …continued »