Inside track: Que sera sera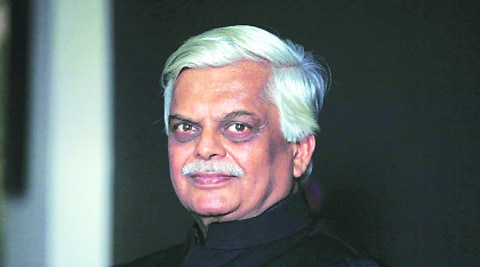 Alleging that Baru had violated the oath one takes on joining the government and had betrayed the PM's trust, Singhvi claimed he was "disgruntled" after being denied re-employment that he had sought.
Among the many delightful nuggets in Sanjaya Baru's controversial book, The Accidental Prime Minister, is the one where a puzzled Manmohan Singh cross-questioned his media adviser, Baru, as to the meaning of the expression, 'Que Sera Sera'. Baru had used the words while speaking to an American diplomat and the report of the conversation had got back to Singh who wondered if his press adviser was speaking in code language.
Apparently, the PM was one of the few people from his generation who was not familiar with the popular song sung by Doris Day in the Alfred Hitchcock movie, The Man who Knew too Much. Singh's wife Gursharan Kaur was more clued in than her husband. She knew that the Spanish words meant "whatever will be will be". Baru had recited the song when responding to anxious queries from Ted Osius, a diplomat in the US Embassy, as to whether the India-US nuclear deal was off because of Singh's cryptic remarks at the Hindustan Times Summit the night earlier.
The diplomat reported Baru's words back to the then US ambassador, David Mulford, who called on Pranab Mukherjee to find out what the PM's aide meant by his remark. Mukherjee, in turn, raised the query with the PM.
Glut of Modi books
Modi mania seems to have caught the publishing industry. More than a dozen books in English, Hindi and Gujarati on the BJP's prime ministerial candidate are out or about to be released. The new books include Uday Mahurkar's Centrestage: Inside the Narendra Modi Model of Governance and Andy Marino's Narendra Modi: A Political Biography. Both the authors had access to the Gujarat CM and are suitably gushing. Another recent release is Bal Narendra comic, recounting Modi's childhood.
There is also a compilation of tweets from Modi and BJP, and a book on his poetry during the campaign trail. There are earlier biographies such as Nilanjan Mukhopadhyay's Narendra Modi: The Man. The Times, and M V Kamath and Kalindi Randeri's The Man of the Moment: Narendra Modi. Although Modi gave extensive time to Kamath and Randeri to interview him, half way through the writing of the book, he backed out and made clear the biography was not authorised by him, though it is suitably adulatory.
Party swapping
Things are topsy turvy party-wise in Barmer constituency of Rajasthan. BJP stalwart Jaswant Singh lost his party nomination to Col Sonaram, a long-time Congressman and former Congress MP. Now in a last-minute tactical move, the Congress recently informally asked its voters to cast their ballot not for the party candidate, Harish Chaudhary, but for …continued »