When we visited Pakistan last year, the puzzle in everyone's mind was about Narendra Modi. They had expected a hardline anti-Pakistan leader who would initiate aggressive action. But they found him to be peace-loving and friendly. Modi confused his detractors and his fans in India and round the world. The bogeyman created by the Congress was nowhere to be found. Modi went out of his way to be conciliatory. He invited Pakistan Prime Minister Nawaz Sharif to his swearing-in ceremony. He dropped in on him informally to join a family celebration. Indeed, the Opposition began to criticise him for being too soft.
Modi genuinely meant peace. In his first speech after being chosen to lead the BJP's parliamentary campaign, he spoke about extending our arms to Pakistan to fight poverty together. He did not have to say it. But he meant it.
He got kicked, not once but twice — at Pathankot and Uri. Now, for the first time since 1965, India has retaliated directly to a Pakistani attack. It has also launched a multi-pronged diplomatic attack by examining the Indus Treaty and refusing to attend SAARC meeting. What now?
The attack and counterattack will continue for a while. India has asserted its right to cross the LoC to eliminate the terrorist camps. But the official Pakistani army is yet to engage. There is the issue of Nawaz versus Pakistan army chief Raheel Sharif, and the next implosion may be in Islamabad. This war may not be total but it could be very long.
The first effect could be on SAARC. It has to be declared dead. India should set up an alternative association excluding Pakistan. Just look at ASEAN and we can see the potential gain that a group of trading nations could achieve from an arrangement which concentrated on economics.
But if the war goes on, there will be international concern. After all, India and Pakistan have nuclear capabilities. Nuclear weapons don't just make a bigger bang but their after-effects could hurt both countries, regardless of who uses the weapon first. The entire territory from Peshawar to Lucknow would be subject to radiation if a bomb was exploded anywhere around the border. The danger is that the international system is no longer as powerful as it used to be to persuade the warring sides to stop short of total war. Obama is on his way out and whoever is the new president of the US will take time to intervene. Europe is no better prepared. France has a presidential election in Spring 2017. The UK's prime minister, Theresa May, is preoccupied with Brexit. China favours Pakistan. Except for Vladimir Putin, there is no powerful leader who could be even-handed.
Thus, a prolonged war between India and Pakistan has to stop short of the nuclear stage, and only a nuclear power can prevent that. Of course, both sides could exercise restraint. But this is new territory for both. The 45 years of Cold War passed without either side using nuclear weapons because both understood the consequences. Even during the Cuban missile crisis, there was restraint.
Can we hope that despite the anger, sense will prevail? Self-destruction is not desirable.
For all the latest Opinion News, download Indian Express App
More From Meghnad Desai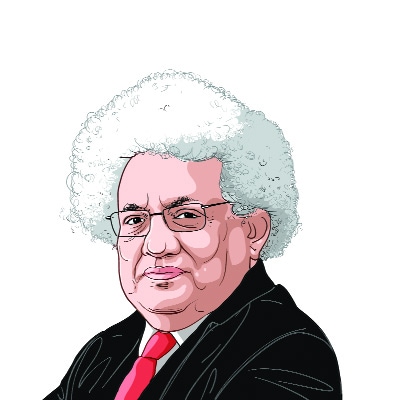 Out of my mind: An obsolete structure

The Empire having been reduced to a skeleton, the question has to be asked what is the best structure for the Commonwealth. ..

Out of my mind: The largest minority

In Jammu, the rape of a girl has become an issue of rivalry between communities, with lawyers obstructing the investigation. It is as if the…

Out of my mind: Trust the court

That idea is a hallmark of the liberalism which is the foundation of the Constitution. Liberalism presumes a basic equality of rank among all citizens.…