First there was UP. Then came Madhya Pradesh and Maharashtra. Even before the first half of the year is over, we have a full-scale crisis of farmer indebtedness. The Opposition is having a field day. Of course, it is their duty to embarrass the government. They have so few opportunities. But no number of leaders being arrested will help a single farmer.
Nor will the massive debt forgiveness. This crisis of farmers' suicide has been with us for 20 years now. Does anyone recall the UPA minister who flew in a helicopter over Vidarbha saying Vidarbha farmers were lazy unlike Gujarat farmers, and no wonder they were despairing? There are no heroes in this saga of farm distress.
The problem lies with the disastrous economic strategy chosen during the first thirty years of planning. India chose the path of making machines on the Soviet model. Nehru said he wanted India to be self-sufficient in its armaments. That did not work and India is the largest buyer of arms abroad. Yet we neglected employment and, for the first fifteen years, took agriculture for granted. To argue for investment in agriculture was denounced as anti-Socialist. Even in manufacturing consumer goods were not to be made.
Most countries developed by transferring rural labour to urban factories. This reduced the low productivity in agriculture, increased output and gave better income to those who had migrated away from the countryside. But not in India. There were few manufacturing jobs and most were for highly skilled workers. Even in the formal sector, hiring and firing was made difficult because we had labour laws suited for a developed economy, UK style. These still remain, restricting manufacturing employment.
The Green Revolution solved the problem of food grain supply but it was the medium and larger farms prospered. They acquired a clout in politics and you can see it in the steady rise in procurement prices. But the small subsistence farmers got nothing. Shouting Jai Kisan may sound nice but it does not fill bellies. 80 per cent of farms in India are unviable and do not afford the farmers an adequate living.
Even after 1991, while the urban economy was reformed, employment creation remained low. The informal sector especially services grew, creating most employment but wages are typically low for manual workers and employment is precarious. Public debate is about the young educated people who want White collar jobs. But the real crisis has been in the countryside.
India may be the fastest growing economy now, but for 60 of the last 70 years it has been the laggard in Asia. Economies which were poorer such as Korea, Malaysia, Indonesia, China in 1947, have long surpassed India. As has been the case in the past, India impresses the visitor because its sheer size is enough to generate a million millionaires while hiding half a billion subsistence workers.
The government has promised to double farmers' income in seven years. Good luck. More urgent would be to halve the number of kisans eking out a miserable living. The alternative is to live with suicides, debts and debt forgiveness. No matter how many chief ministers go on fast and how many opposition leaders get arrested, farmers' lives will not improve, staying on the farms.
For all the latest Opinion News, download Indian Express App
More From Meghnad Desai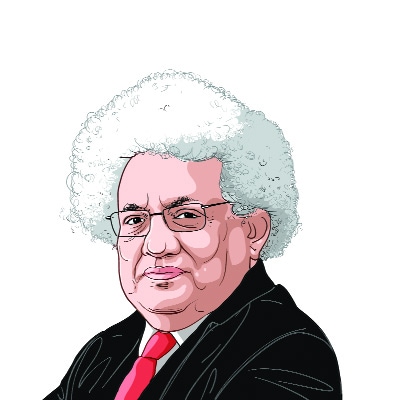 Out Of My Mind: A tragedy

The latest election has confirmed the decline of the Congress. Once again, Narendra Modi and Rahul Gandhi confronted each other. There is no doubt that…

Out of my mind: If only

There is no serious ideological difference left between the two parties, with the Congress repositioning itself as a liberal Hindutva party...

Out of my mind: A milestone

A crusading newspaper and an active vigilant Parliament can bring about radical change. Indian parliamentarians should try it some time. It is better than rushing…