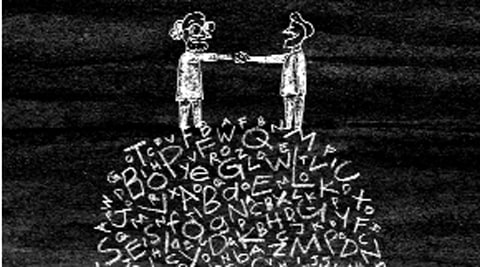 Culture diffuses identities inclined to violence to safeguard their boundaries. It is also a spiritually balancing factor in society as it is 90 per cent entertainment and serves as a
safety valve. CR Sasikumar
Regionalisation can soften the lines drawn by nation-states. The glue for reconnection will be culture.
Pakistan is clearly falling back on culture to bring down the ideological temperature that the state has been enduring since the rise of the Taliban after September 2001. The PPP government in the southern province of Sindh has staged, in January-February, an elaborate celebration of Sindhi pluralism to temper the schisms in Karachi. No sooner had it concluded that the Oxford University Press inaugurated its literary festival, inviting internationally known creative personalities. This was followed by Razi Ahmed's Lahore Literary Festival (LLF), founded by him in 2012.
As an ideological state that "separated" from India, Pakistan has had problems with Pakistani culture. These problems were not fully articulated in the first 30 years but, beginning with the Zia-ul-Haq era after 1980, culture under Islam became the subject of debate. After 1947, the state moved instinctively to emphasise "separateness" from India because it sensed that New Delhi had not accepted Partition and expected Pakistan to "relapse" into status quo ante. Culture was co-extensive with India, and not emphasised too much because it brought out commonalities with a region Pakistan had abandoned. After 1980, religious opposition to culture was boldly expressed because the "shariah" was seen as overriding mysticism, which formed the matrix of culture in Pakistan's plural society.
In 2014, the war has been internalised. History tells us that war destroys the way people live. People are allowed to live a normal life when there is peace. An optimist will say, highlight culture to end war. Culture diffuses identities inclined to violence to safeguard their boundaries. It is also a spiritually balancing factor in society because it is 90 per cent entertainment and serves as a safety valve. By excludingthe common man, the state takes risks it cannot even calculate. But alas, that is what has been happening in the past in Pakistan, a process that has produced the phenomenon of the Taliban.
The Taliban claims Pakistan as its moral domain. As the LLF regaled the city with artists and writers from India, Pakistan and the West, the Taliban destroyed a cinema in Peshawar in the northern province of Khyber-Pakhtunkhwa. But the thousands of young men and women who attended the festival over three days clapped and shouted their support to theses of togetherness presented by the genius of South Asia, not always echoing the ideology of the state.
India contributed most to this effort to oppose war with culture. Pran Nevile was there from New Delhi, an "unassimilated" Indian whose writings arouse …continued »