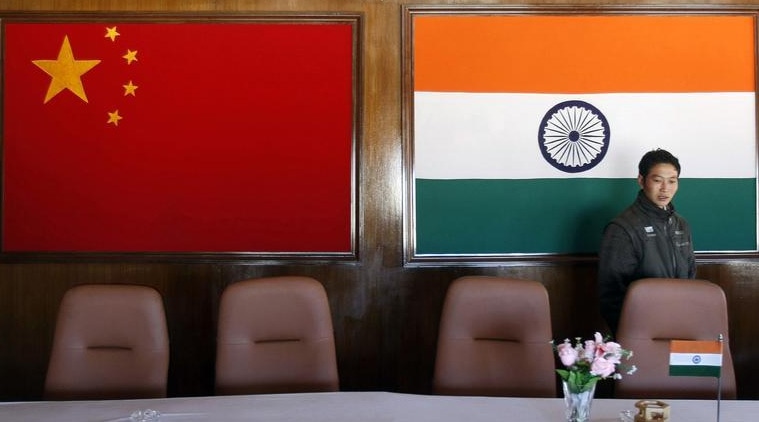 India became independent in 1947; the Communist Party of China (CPC) proclaimed the People's Republic of China in 1949. However, the two countries are not siblings separated by two years.
India's multi-party democracy is constantly compared with the one-party system of China. When China grew at a blistering pace, as it did for nearly three decades, India's growth rates, pre-liberalisation and post-liberalisation, appeared tepid and insufficient. When China's growth rate has slowed down, some in India — and many in the government — seem to think it is a cause for celebration!
China has been the main driver of world growth for a decade. Through the 1997 Asian currency crisis and through the 2008 international financial crisis, China continued to grow at an unprecedented rate. China became the world's factory — from toys to shoes to steel to capital goods. China also accumulated the world's largest foreign exchange reserves which at one point stood at an unbelievable USD 4 trillion.
It was only a matter of time before Chinese entrepreneurs got into the leaderboard in non-manufacturing. Among the world's leading service sector companies are China Mobile, China Life Insurance and Alibaba. Among the world's top 5 banks, three are Chinese banks.
China's focus
Keen observers of China are agreed that China's leadership remains focussed on two issues. The first is to maintain the absolute control of the CPC over all organs of the State and all entities in the country and the second is to promote rapid economic growth and become the world's largest economy. In the pursuit of the latter goal, China's economy has gone through many 'transitions' and is undergoing one today. It has to transit from manufacturing to services, investment-driven to consumption-driven economy, and export-led to domestic demand-led growth. Besides other causal factors, the pain and price of the transition are reflected in the slowdown of GDP growth and the depreciation of the currency (yuan).
Despite the slowdown to 6.9 per cent in 2015, China had a record trade surplus of USD 595 billion. Despite capital flowing out at an average rate of USD 100 billion a month during the last eight months, China's reserves are at USD 3.3 trillion. Despite world demand falling, China's exports in 2015 declined by only 2.5 per cent over 2014. And despite bad investments, rising debt and loss of confidence among savers, the yuan depreciated by only 6 per cent in 2015.
In comparison, India's GDP growth in 2015-16 is not likely to exceed 7 per cent, India's exports have declined by 18.08 per cent during April-December 2015 over the same period last year, there will be a current account deficit of about USD 30 billion, and the rupee has depreciated by 9 per cent during April 2015 to January 2016. The stock market indices are back to the levels they were in May 2014. Job creation has practically collapsed.
Empty boast
There is no reason to boast that India is "doing better than China" or that "India is the fastest growing large economy". India's economy must transit from consumption-driven to investment-driven and from services-led to manufacturing-led. We will also experience pain.
Competition among countries is different from competition among companies. It is not a zero sum game where the pain of one country will be the gain of another. If China's demand falls, it will import less from India. If commodity prices do not recover, China will continue to dump its products in India and Indian producers will suffer. If the yuan's volatility roils world currency markets, the rupee will also be hit. It is believed that the RBI may have spent USD 3.6 billion in the first two weeks of January to arrest the depreciation of the rupee. So, in the short run, China's woes may cause us more pain, not less.
Last September, it was reported that the Prime Minister had called a meeting of industry leaders to discuss whether and how India could take advantage of the situation where the Chinese economy appeared to be in trouble. Some advisers are reported to have presented the situation as an "opportunity" for India. Even now, there are some commentators who believe that India can take "advantage" of the situation. Such advice is not only misplaced but could lead to misjudgments and wrong prescriptions for the problems that the country is likely to face.
The transition
The Prime Minister must indeed initiate a dialogue. The conversation should be about the real issues: the exchange rate and how India should deal with the probability of some depreciation; the travails of Indian producers and how the government can help them in the near term; how to arrest and then reverse the decline in exports; and how to enthuse Indian investors to make investments in the real economy (especially in manufacturing industries) when the reality is that many current projects are either stalled or have been scrapped.
Above all, the Prime Minister must begin a conversation on how to initiate and manage the transition of India's economy that I referred to earlier.
China is not India's sibling, nor is China India's nemesis. It is a country that has recognised the imperative and the difficulties of transiting to a market economy and is struggling to find the right mix of policies. India is in the same situation.
Website: pchidambaram.in Twitter: @Pchidambaram_IN
For all the latest Opinion News, download Indian Express App
More From P Chidambaram