India is proud of its diversity. But there are times when diversity becomes difference. The developments in Karnataka and Tamil Nadu over the division of Cauvery waters are alarming. It seems an endless dispute beyond solution. The Supreme Court's first decision was challenged by a cleverly targeted demonstration. Militant intransigence, wearing populist clothes, defied the judiciary again and again. The state government stood aside and let mayhem rule. But the most shocking part is that the SC modified its order. Then the Karnataka Assembly passed a unanimous resolution to defy the Supreme Court once more. Result: further delay while the Centre gets involved. The SC orders the Cauvery Management Board, then delays it. Even weeks later, there is no urgency about complying with the SC orders or respecting its authority. Violence trumps the rule of law.
Ahimsa may be paramo dharma, but it is not a helpful political strategy. Repeatedly we see the use of politicised violence by linguistic state movements (Telangana), vigilante groups (gau rakshaks), caste reservation movements (Jats, Patels). Governments have failed to check such violence, and surrendered. Former Gujarat chief minister Anandiben Patel, a Patel herself, did not surrender to the Patidar agitation, so she lost her job.
The most worrying part of the Cauvery dispute is that it pits citizens of one state against another, as if they were independent nations. The mutual antagonism between the residents of the two states is being expressed in terms of 'national' identities. If this goes on, very soon Bengaluru and Chennai will cease to be cosmopolitan. In the UK we have xenophobia against the Europeans who come to work. This xenophobia caused Brexit. To see within India such passionate hatred is disturbing.
There has always been this tension in India. Is it a single nation or many nations combined in a fragile Union? Jinnah saw two nations within British India and got his moth-eaten Pakistan. Then Pakistan split again. So now there are three nations within the old Hindustan. Are there many more?
The nationalist movement fighting the British built the idea of a single nation. Unlike China, India was never a single kingdom or Empire. Its boundaries have foreign names — MacMahon line, Durand line, Radcliffe line, because no one had determined the precise extent of India's territory. There were always many kingdoms fighting each other, never combining against invaders. From Alexander to the British, conquerors had it easy because Indian kings were busy fighting each other. The idea of a single nation in India, before or after Partition, is very fragile.
In how many more ways can we define a nation? Religion proved divisive. Now language is causing riots between neighbouring states. We have unifying events such as the passage of the GST amendment. We console ourselves that sustained growth will integrate the various regions of India together. There is no such guarantee.
Within the last 25 years, two powerful nations have broken up. The first is, of course, the Soviet Union. When I was young, we thought it was the ideal nation. But it is no longer there. The second is Yugoslavia. Once it was the model socialist state, the third way between Soviet communism and American capitalism. It broke up amid extremely cruel violence and has now disintegrated into many nations.
India, take note.
For all the latest Opinion News, download Indian Express App
More From Meghnad Desai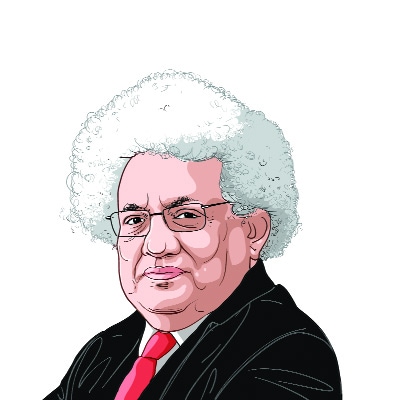 Out of my mind: An obsolete structure

The Empire having been reduced to a skeleton, the question has to be asked what is the best structure for the Commonwealth. ..

Out of my mind: The largest minority

In Jammu, the rape of a girl has become an issue of rivalry between communities, with lawyers obstructing the investigation. It is as if the…

Out of my mind: Trust the court

That idea is a hallmark of the liberalism which is the foundation of the Constitution. Liberalism presumes a basic equality of rank among all citizens.…