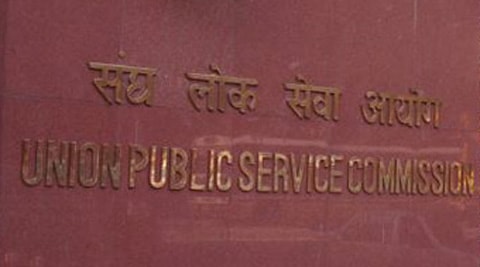 Concerns over age limits and number of chances for civil services are overblown
Transformative change is so difficult to achieve in practice that we often settle for piecemeal improvements. However, incremental reform, even if well-intentioned, is always dissatisfying and often counterproductive. The changes made to the scheme and structure of the civil services examination (CSE) between 2011 and 2013 squarely illustrate how even overdue improvements can have unintended consequences that act as a drag on the larger reform project. While the first change, in 2011, did not attract too much dissent since it modified only the qualifying preliminary examination scheme, last year's changes led to more concerted protests as they affected the main examination stage, which actually counts when the final merit list for some of the most prized jobs in government is drawn up.
No one can deny that these jobs hold prestige and attraction for a large swathe of the aspirational Indian middle class. There is also anecdotal evidence that candidates spend many years preparing for the exam, and the inevitable rush to implement reform by modifying the examination pattern perhaps did not adequately account for the vehement social and political opposition that this could potentially draw from candidates and their well-wishers.
The clamour for "postponing" the effects of the reform received wide publicity, and last week, the Central government approved two additional attempts for all categories of candidates, with effect from 2014, and with consequential relaxation of the maximum age limit, if required. Now, a general category candidate can make six attempts at the examination between the ages of 21 and 32 (as counted on August 1 of the exam year).
Candidates belonging to other categories are allowed different and somewhat more relaxed upper age limits. It is now possible for a general candidate to enter service at the age of 33, while relaxed provisions in particular cases can theoretically allow a candidate pushing 40 to join as a civil service probationer (in CSE 2011, about 13 per cent of the successful candidates across all categories were above 30).
Individual — and perhaps even deserving — cases apart, the concern with age limits and number of chances is motivated first by fears about the "trainability" of older qualifying candidates. For example, a report of the second administrative reforms commission (ARC) held that around the age of 23-24, an individual makes the transition from an open and receptive phase in life to a phase where she gets "set" in her views, which "makes it difficult for a civil servant entering at a later age to adapt to and internalise the core and intrinsic values demanded of a civil service".
More pragmatically, it has been argued that late entry impedes a civil servant from reaching the top of the pyramid (the grail of secretary to the government of India) since she has fewer years of experience to show in a merit-cum-seniority scheme, when it comes to the crunch (this is demonstrably more so for SC/ ST …continued »