An election without end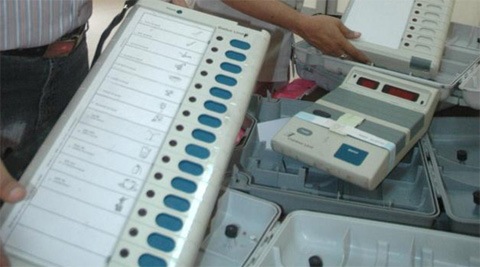 Earlier, the Indian state was fragile and its instruments of control were relatively weak. Yet elections were held within the time frame of a week or two from 1962 to 1989.
By: Jawid Laiq
Ever since the election schedule was announced on March 5, the poll campaign has become more and more abusive by the day, routine administrative decisions have been put on hold and government functionaries have used the model code of conduct as an excuse to minimise their duties even further. Some municipal authorities have even ordained that potholed roads cannot be repaired, as this may be in violation of the model code of conduct.
At least part of the blame for the additional burdens foisted on hapless citizens can be directly attributed to the inordinately long period —  63 days —  set aside by the Election Commission for the poll process. Starting from March 5, it will carry on till May 16, when the votes polled in the 16th Lok Sabha election will be counted. Over the last three Lok Sabha polls, in 1999, 2004 and 2009, the EC increased election periods and became more intrusive in its diktats during those periods.
The current election is being held in nine phases, extending from April 7 to May 12, even longer than the last Lok Sabha election, which was held from April 16 to May 13, 2009.
The 2004 election was held between April 20 and May 10. In sharp contrast, Lok Sabha elections from 1957 to 1998 were completed within short spans of four to 18 days. The exceptions were the 1991 election, which was interrupted by the Rajiv Gandhi assassination, and the 1996 election, which was prolonged by the megalomania of T.N. Seshan, then the chief election commissioner.
While refining the electoral process, he also promoted himself to the position of commanding generalissimo during polls. He ended up as the Shiv Sena's candidate for the 1997 presidential election and got few votes in the contest against K.R. Narayanan, who was chosen as head of state by an overwhelming majority. Traces of that megalomania seem to have rubbed off on some subsequent election commissioners.
This country has conducted 15 generally free and fair national elections since the first poll in 1951-1952, which did take four months. The credit goes to humble government functionaries, from schoolteachers and postmasters who update electoral rolls and supervise polling booths, to district magistrates who double as district polling officers, and finally to the election commissioners who successfully operate a well-oiled election machinery. There is no need for this experienced and efficient system to prolong the electoral process.
Security concerns and the growing size of the electorate are trotted out as excuses for lengthening poll schedules. It should be remembered that in the earlier decades of independence, the Indian …continued »