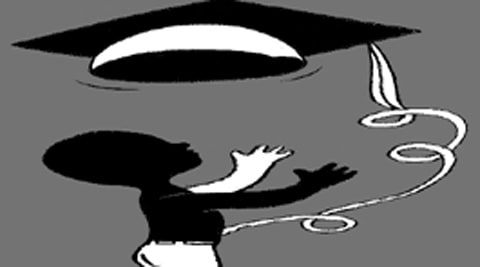 What about children currently not enrolled in school? Dropping out
of school is often strongly correlated with falling behind academically.
If learning assessments are school-based, then such children will not
get included. CR Sasikumar
We have achieved close to universal enrolment. Now the focus should turn to the quality of education.
The Right of Children to Free and Compulsory Education (RTE) Act, 2009 states that every child in India has a right to a full-time elementary education of satisfactory and equitable quality in a formal school that satisfies certain essential norms and standards. Even a cursory reading of the law indicates that it covers every child in the age group six to 14. It is clear that it is the government's responsibility to guarantee this right to quality schooling for all.
Whether from government or other sources, all currently available information shows that India is close to universal enrolment. In that sense, schooling is close to being "guaranteed". Now comes the issue of quality education. In recent months, there has been a lot of debate about the learning levels of India's children — it has focused not just on what children are learning but also on how children's learning should be measured. Often, such discussions follow the release of the ASER report each year. The scale and depth of these debates are a welcome sign. It indicates that we are beginning a move from an exclusive focus on schooling inputs towards learning outcomes and quality. These discussions are a positive sign, as they signal the broadening of the scope of policy and practice of the right to education beyond the usual norms of inputs to thinking about how and what kind of education to guarantee in terms of outcomes — especially learning outcomes.
The focus on how to improve learning will need thinking about what "learning" needs improvement and how that can be defined, measured and strengthened. The standard models for measuring student achievement and learning outcomes have been developed in economically advanced countries. In these countries, all children are in school, and all schools are listed and fall under the jurisdiction of some national or provincial authority. Since a universal list of schools exists, it is possible to draw a sample from it. And since all children are accounted for, it is possible to sample in-school children, by age or grade, nationally or provincially. However, this may not be the case in countries like ours. Before importing foreign models wholesale, it is a good idea to take a look at our own realities and develop methods and measures that suit our conditions.
Let us move beyond universal enrolment to look at school attendance. National figures for school attendance are harder to come by than for enrolment. But available …continued »