A deeper democracy
But we need to address caste, corruption and institutional complacency.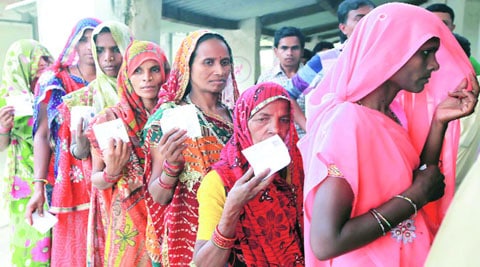 Liberal democracy has stood India in good stead but faces many challenges, the biggest three being from caste, corruption and institutional complacency.
On April 7, as the sun rose on India, the first voter from the Northeast kicked off the world's largest exercise in democracy. That India has survived as a nation, withstood numerous internal and external subversions and handled so much diversity is an extraordinary feat that needs to be applauded — and understood. With remarkable foresight, the founding fathers of the republic put their faith in liberal democracy as a way of organising and running the country. One may not agree with all that they stood for, but few will doubt their integrity, ethics and moral standards and scholarship, which connected many facets of what India had to offer as a civilisation with the modern sensibilities of liberty, equality and fraternity.
In his landmark work The End of History and the Last Man, Francis Fukuyama argued that modern liberal democracy and technologically driven capitalism are endpoints in the evolution of history — and that all the big questions around the underlying principles and institutions of a democracy have more or less been settled. Fukuyama made his arguments in the context of the withering away of the challenge of communism, but scarcely acknowledged India setting the precedence for liberal democracy amongst newly independent countries.
Liberal democracy has stood India in good stead but faces many challenges, the biggest three being from caste, corruption and institutional complacency. Since Independence, Indian democracy has been in perpetual conflict with the quasi-feudal structure of society. Caste-based hierarchies are undemocratic, unscientific and unethical, gnawing relentlessly at the foundations of our democracy. Unfortunately, rather than advancing the cause of fraternity, our political parties have by and large succumbed to the use of caste-based identities to create long-term electoral vote banks. For India's social scientists, mostly trained in the dialectical method of analysis, caste has provided interesting binaries for the analysis of the human condition. Their analysis, perhaps inadvertently, has reinforced caste as a "legitimate" structure.
But caste barriers could now disappear through the institutions of liberal democracy and technology-driven prosperity. Many nations of East Asia have achieved rapid prosperity by utilising existing knowledge and opening their societies to competitive processes. Some, admittedly, are not models of liberal democracy. However, for India, liberal democracy is foundational, and long-term prosperity in a democracy can only be achieved, as Daron Acemoglu and James Robinson have argued in their book, Why Nations Fail, through "inclusive institutions" and not rent-seeking "extractive institutions". Corruption in India has emerged as the biggest threat to welfare programmes, general prosperity and equality of opportunity and, as a consequence, to liberal democracy.
Three reforms are necessary to deepen India's democracy. First, political parties must report the sources of their funding. If, under the RTI, all government activities, continued…