Written by
Nandagopal Rajan
| New Delhi |
Published: December 23, 2013 10:58:23 am
XOLO has done it again. You might not have heard of this brand,which is the premium series of devices from Indian manufacturer Lava International,but it is their second casting coup of sorts. The company had managed to become the first to bring out a tablet with NVIDIA's Tegra 4 mobile processor with quad-core Cortex-A15 CPU and 72-core GeForce GPU. This after they managed to pick up Intel's chip for smartphones before everyone else. NVDIA claims their processors make the 7-inch XOLO Play Tegra Note the fastest tablet on earth. That is a claim we had to test.
Design
There is not much to talk about design and everything is what you would expect in a 7-inch tablet. There are small grilles in the front to accommodate the powerful speakers. The plastic does not look or feel all that premium,though the texture at the back gives it a good grip. This will come in handy when you are playing games with the tablet. A rubber finish would have been ideal for this device.
The all-black body has a Xolo logo as well as a chrome ring around the camera lens. The one differentiator is a small groove on the bottom where the stylus has been stowed away. Yes,as the name suggests this is a note-taking tablet too. This is my second table this month that has a magnetic field in the read. It is a bit awkward and for me suggests poor production qualities. Since a lot of people are going to be using this for high-end gaming,there is a mini-HDMI port,which is a welcome addition.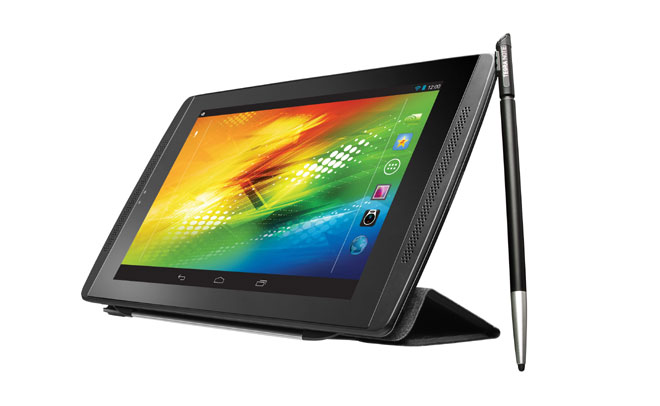 Performance
This is where the Xolo Play Tegra Note – yes,it is a rather long name for a seven-inch tablet – really stands out from the crowd. It will take you just a couple of minutes to realise that this one has a tiger caged inside it. To give you an idea of what that means,the tablet's Atuntu Benchmark score of 33805 was second only to the Samsung Galaxy Note 3 and that too not by much. Its Quadrant score (16698) was many times more than the number 2,the HTC One X. But all these are just numbers and I had to experience this brute force in action.
I started with the graphic heavy Iron Man 3 game and was really impressed with the processing power as well as the superb graphics,which rendered well on the HD IPS display. The rich background appeared smooth and there was no lag of any kind. In fact,as I moved the tablet from left to right to help Iron Man clear the obstacles in from of him ,I started feeling like Tony Stark himself. The experience was that realistic. If only I had a mini-HDMI cable to get this to run on a big screen. I had some fun with flying around in Badland and killing zombies in Dead trigger,always feeling a part of the game and not something I had to do to finish a boring review.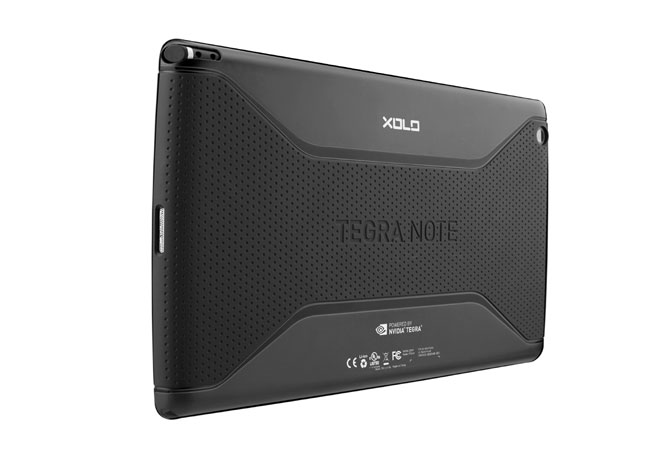 The tablet comes preloaded with NVDIA Tegrazone which showcases some of the best games that have been optimized for this processor. I tried Eden to Green,a childish game with the best 3D graphics you will see on a mobile platform. The game was a good showcase of what this tablet is capable off. This is also one of the best tablets I have seen when it comes to sound output,which is good enough to be amplified on external speakers. On the flip side,we felt that the device does heat up a bit after a few minutes of gaming. It is not unbearable,but a definite put-off for a device that has been made to take on gaming.
The other side of the tablet is its note-taking abilities. Pull the stylus out and the Tegra Draw and Write apps pop up on the screen. The Tegra Draw is a great app that works well with the chisel and brush stylus which we felt was a bit outdates when you pitch it against the likes of the Wacom Bamboo. The good thing with the app is that the back end of the stylus can be used like an eraser. However,the experience with the Write was not all good and there seemed to be a small lag between where the sylus was and where the writing appeared. Still,it is quite workable if you have good handwriting.
The battery life is decent and will give you eight hours with full-time gaming. The camera is so-so and actual pictures are better than what it seems like before you click. But it is good enough to be used along with the note-taking apps.
Should you buy it: Yes,if you are a gamer. Yes,if you are and artist. Maybe,if you are a regular tablet user. The first two catergories of users will get their money's worth in a day. Others might not find real value in having the best mobile processor in town inside their seven-inch tablet for checking mails. It is the most powerful Android tablet around and the only concern is whether the Xolo build quality will last as long as you want it to.
What is inside: Android Jelly Bean 4.2 powered by NVIDIA Tegra 4 mobile processor with quad-core Cortex-A15 CPU and 72-core GeForce GPU. Seven-inch HD IPS LCD display (1280x800p) with micro HDMI connector. Rear 5MP HDR and front VGA webcam. 16GB internal storage with microSD expandable up to an additional 32GB.
Price: Rs 17,999
Rating: **** 1/2
For all the latest News Archive News, download Indian Express App