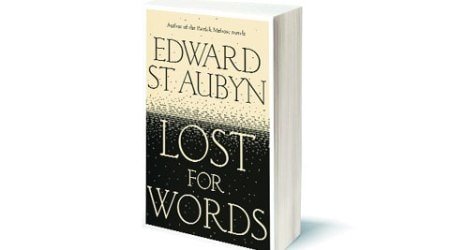 We are coming upon the season of speculation about book prizes, about writers who could make the longlists, and then the final cut — and the more anxious amongst us will no doubt reach for the unread books that were awarded, or nearly were, in the year past.
After all, what kind of a serious reader are you if you don't have an informed view on the books and writers that were in contention for the critical limelight?
It could even be argued that these lists play a greater role in determining reading options these days. Not long ago, the American critic Laura Miller set off a debate when she contended that we had exited the era "of magisterial critics who decreed which new books mattered according to their own beautifully articulated criteria, and who slapped down presumptuous pretenders". She had sought to make the point that, therefore, it was better for book reviewers to concentrate on novels they'd be inclined to recommend instead of shredding bad books that may not come the reader's way anyway. The point was, of course, hotly debated. But you could take her argument further, and wonder whether, in the absence of commonly upheld criteria to judge new fiction, there is an added responsibility for juries for book prizes.
In his comic novel, Lost for Words, the much shortlisted and awarded Edward St Aubyn draws a profile of a jury that cannot but bring to mind parallels with the Man Booker Prize. The novel follows the process of composition of the Elysian Prize committee and its selection of the longlist, shortlist and final winner. The Elysian fortune that funds the venture is made from agri-business and the prize is confined to the "Imperial ash heap of the Commonwealth". Malcolm Craig, back-bencher in the Commons and devotee to Scotland's cause, is the chair, and fellow judges include a former civil servant, who writes thrillers, is a columnist, an actor and an academic. Hardly any of them intend to read through the entire list of books in contention, and nobody comes to the task with an open mind.
Craig pushes books with a "Scottish flavour", his favourite being "wot u staring at", about life on a Glasgow housing estate. The columnist is obsessed with books of "relevance", the academic with "goodwriting". The actor, happily absent from meetings, is partial to a novel "written by a young New Zealander from the point of view of William Shakespeare". The thriller writer is simultaneously at work on her next with the assistance of Gold Ghost Plus software, so that when she types a word, suggestions are presented for phrases that may follow ("his eyes were narrow cold slits" for "assassin"; "food for" and "perish the" for "thought"). Into their list lands an unlikely submission by a former Indian royal, a cookbook. How "The Palace Cookbook" gets to be defined as fiction, and makes its way into the longlist and further, is a mystery only to its …continued »