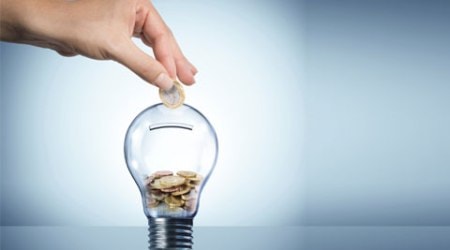 Going green is the coolest lifestyle statement. It is not only in line with the latest environmental concerns but also incorporates age old practices, choices and habits. This blend creates a lifestyle which has minimum impact on the environment and maximum benefits for those who adopt it. It is also in sync with the sustainable development goals of the United Nations making the practitioner assume a globally uber cool image.
Power cuts have come to haunt the Delhiites this summer. However, we are lucky as many throughout the country are reeling under longer outages than we can ever imagine. So what can you do? Here is a lowdown on ways to becoming a green electricity consumer.
1) Stop wastage by switching off unnecessary use. Fans, ACs, light bulbs when you are not around in the room. In case of ACs it has been seen that running them at 25 degree centigrade makes it most energy efficient. Those who think that at 25 degree is warm should know that these days the outside temperature is 40 degree. So you will be sitting in 15 degree less which is quite pleasant by any standards. If you are still not convinced, many hotels around the world have started keeping their thermostat at 25 and not 18 degrees.
2) Once this change is settled it is time to get more ambitious. Shift to energy efficient lighting and appliances. CFL are passé, now move on to LED. It consumes only one tenth of the electricity consumed by your 60 watt bulb. These LEDs are 10 times more expensive than an ordinary bulb but they last for years. A research shows that over a period of five years every LED you put up in your house ends up helping you save Rs 1000. So don't be deterred by the initial cost of these fancy but economic fixtures.
3) The Bureau of Energy Efficiency (BEE) has created a star rating for energy efficient electrical appliances. Five star rating makes an appliance most energy efficient. However, they are prohibitively expensive. Green consumers can take a median path between fulfilling their aspirations and keeping the budget within limit. They can buy three or four star rated appliances. They will be far more energy efficient than their older appliances and will not hurt your wallet either.
4) With charity, that began at home, taken care of, it's time to move on to bigger platform. Help the electricity distribution firms by reporting electricity theft and also installing smart meters.
Keshav Chaturvedi is a media professional for the last 23 years. Recently the Ministry of Information and Broadcasting's publication division brought out his book – Climate Change Negotiations: An Assessment.  He was also the content head of the renewable energy magazine Energy Next brought out by IREDA. Presently he writes for the Financial Chronicle (the financial paper of Deccan Chronicle) and is the consulting editor at http://www.greencommunications.in. He also maintains a regular blog on sustainable development issues http://www.indidynamic.wordpress.com. 
Check Comics:
For all the latest Lifestyle News, download Indian Express App