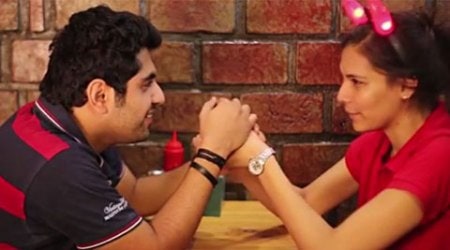 Ideally, you would want your date, especially first date, to be picture perfect. You are likely to say things that will please your partner and avoid making mistakes.
More than what to talk on your date, it's important to know what not to talk, for words can't be taken back.
Another scenario could be that you intend to ruin a date, and would do anything to provoke the other person. In that case you would definitely want to know the way out.
In both cases, YouTube Channel Old Delhi Films has come to your rescue. The spoof is a must-watch in the above-mentioned scenarios.
Check out the video
For all the latest Lifestyle News, download Indian Express App