Written by
Parmita Uniyal
| New Delhi |
Updated: September 17, 2014 10:36:03 am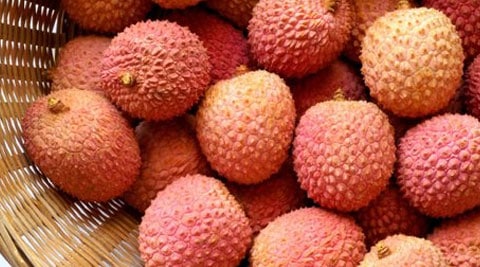 A surprise package awaited me the other day, as I reached home, after battling the merciless heat. A box of litchis was enough to pep up my spirits. As I sat on my sofa, relishing a bowl of fresh, juicy litchis, I couldn't help but thank summers for this wonderful gift of nature. Besides, it took me back to the summer holidays spent with my cousins in Dehradun during my school days, when we pounced on plates after plates of litchis over a series of indoor games.
A single positive thought generated multiple feel-good thoughts about summers and I ended up scribbling a lot of good things about summers on my notepad. What's more? I even asked my friends, colleagues, boss to contribute to my list.
We also asked our Indian Express surfers about their favourite summer activities/things/memories. And voila, we have a list of 61 good things about summers ready.
1) Mango: The king of fruits won hands down, as nearly everyone voted for it, with its beverages competing for the crown (read mango shake, aam panna)
@IndianExpress #ThingsWeLoveAboutSummers pic.twitter.com/5QobCBnJit

— Divya Goyal (@divyagoyals) June 6, 2014
2) Litchi: Litchi was no less popular choice. The sweet, juicy litchis of Dehdradun and Bihar deserve special mention.
3) Summer holidays: For school students, it's the most-awaited fun-filled time. For others, it's the nostalgia of the good ol' days. For mothers, it's quality time with kids (and obviously hungama time also)
4) Mountains: People are heading to Naintial, Rishikesh, Shimla, Almora to have a good time.
5) Beaches: Goa, Mumbai, Tamil Nadu beaches have sea of faces visiting the places.
6) Chilled beverages: Cold coffee, milkshakes, Cola drinks, squashes…it's fun to sip on them.
7) Less clothes: Mini skirts, shorts, hot pants.. the lesser, the better.
@IndianExpress Hot pants, skirts, floral dresses. #ThingsWeLikeAboutSummers — S (@toofabbtobetrue) June 6, 2014
8) Parks: Green is the colour of the summers, no doubt.
9) Longer days: You can pack in a lot more things in your schedule.
10) More light: Light is smiling at you till 7, 7:30 in the evening. Longer evening means more fun.
11) Water holidays: Go splash, splash with your friends, kids, relatives, dogs, cats.
12) Ice cream: Take a break during office hours to enjoy a bar of ice-cream with your friends, and sprinkle in some gossip.
13) Long baths: It's not a 5-minute activity anymore. You can go on and on.
14) Lazy afternoons: On an off day, you can doze off on afternoons, since you can't head out.
15) Rains: That surprise rain will lift your spirits.
16) Smell of rain: And when the raindrops will hit the ground, it will have an aroma of its own.
17) Vacations: Now is the time to go on a vacation with friends, family.
18) Light shades: The summery shades like white, pink, blue will soothe your eyes.
19) Cottons: The soft, flowy fabric will make you feel light.
20) Juices: A glass of juice with your breakfast is heavenly.
21) Sunglasses: Flaunt your favourite brand.
22) Nimboo paani: Easy to make, easier to gulp.
23) Flip flops: Most comfortable thing on earth.
24) Watermelon: Just the thought of it, makes my mouth water.
25) Reading books: Longer afternoon means more time at hand. Switch on that AC and grab your favourite book.
26) Playing indoor games: Ludo, Snakes & Ladders, Uno are all fun games to play, when you can't venture outside.
27) Swimming: It will never be more fun.
28) Late night strolling:  Go for a walk with friends.
29) Salads: Bored of your regular breakfast? Tuck into a plate of salad and feel good about the world.
30) River rafting: Any water sports will lift your spirits.
31) Water park games: Real fun.
32) Sleeping in AC room: And dreaming.
33) Losing weight: Losing weight is easier in summers than winters.
34) No geyser trouble: No need to worry if we have left the geyser on.
35) Coconut water: Everyone's choice.
36) Lassi: No summer meal is complete without a lassi or a chach.
@IndianExpress #thingsweloveaboutsummers pehlwan ki lassi,Varanasi pic.twitter.com/jxeavVrsNz — NITIKA SHARMA (@NITIKABjp) June 6, 2014
37) #ThatItWillPass: Our Twitter follower @khiladikid thought it was the best thing about summers.
38) #Gola (Kalakhatta): Icy pleasure.
39) #CapsAndHats: You can make a fashion statement and prevent yourself from the heat at the same time.
40) #Boating: Even sight of water is enough to make you happy in summers.
41) #GulmoharFlowers: Natural beauty will save you from some harsh truths of life.
42) #MorningWalks: It is the best part of the day.
43) #WaitForMonsoon: The thought of rain brings in some relief. You might not feel as good when the monsoon really arrives.
44) #Standing on a breezy spot, sipping on mint lemon sweet drink.
45) #Chilledbeer: To chill your mood.
@IndianExpress #ThingsWeLikeAboutSummers evening walks down the lake, trips wid my friends, late night parties wid chilled beers etc etc — Nayanjit Deka (@NYNJIT) June 6, 2014
46) #Desserts: Some cold desserts will even be better.
47) #Sleeping on terrace at night under open sky: Bliss
48) #Reading comics: I remember reading a loads of them in my school time also.
@IndianExpress #ThingsWeLoveAboutSummers Nariyal pani Reading Comics Fresh lime soda/water Iced Tea Chhaas/Lassi

— Heena Patel (@patelh3003) June 6, 2014
49) #Eating sugarcane: Another summer delight.
50) #Cycling: Any interaction with nature brings in pleasure in summers.
51) #Swimming in tubewell: sounds fun. Isn't it?
52) #Watching Hollywood summer blockbusters: is a must
53) #Fishing: Another activity involving water.
54) #Resorts: For a change.
55) #Over-sized T-shirts: to feel comfortable.
56) #Fruit salads: To avoid heavy breakfasts.
57) #Curd: Goes along well with summer lunch.
58) #Cool grass: Think about the touch of cool grass on your feet.
59) #Heading to mall after a power-cut: And getting another reason to shop till you drop.
60) #Sitting in front of cooler: and enjoy the cooling.
@IndianExpress Sitting in front of the cooler, lemonade, vacation in Shimla, "kulfii falooda". #ThingsWeLikeAboutSummers (2/2)

— Anugrah Robinson (@AnRo__so) June 6, 2014
61) #Clicking pictures in the sunlight: Better quality pics.
Points in hastags are contributed by Indian Express Twitter followers
For all the latest Lifestyle News, download Indian Express App