New age parents are increasingly using digital media as a redressal mechanism, a recent survey has found. The study by AppyStore, a subscription-based digital learning platform for children, also found digital learning to be almost at par with non-digital learning tools.
Claiming to be looking closely at parental expectations and concerns regarding children's cognitive growth, the survey has found that 58 per cent parents believe digital learning tools have a positive impact on children's development.
The questionnaire-based survey saw participation from 1,167 Indian parents of children aged up to eight years, covering a wide range of topics concerning the progress of young minds. Of the total parents surveyed, 26 per cent claimed that cultivation of good habits in children was their primary concern, while 24 per cent focused on sharpening of language skills.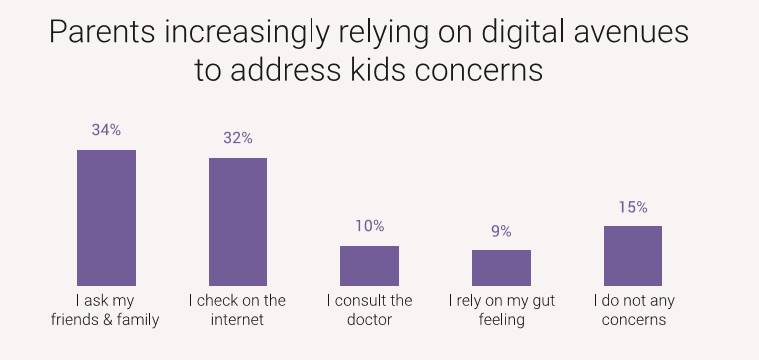 Only 12 per cent participants admitted to consulting a doctor when worried, and a strong 38 per cent claimed they turned to the Internet to clear their doubts.
When it comes to teaching new concepts, the survey found, 68 per cent parents used online platforms.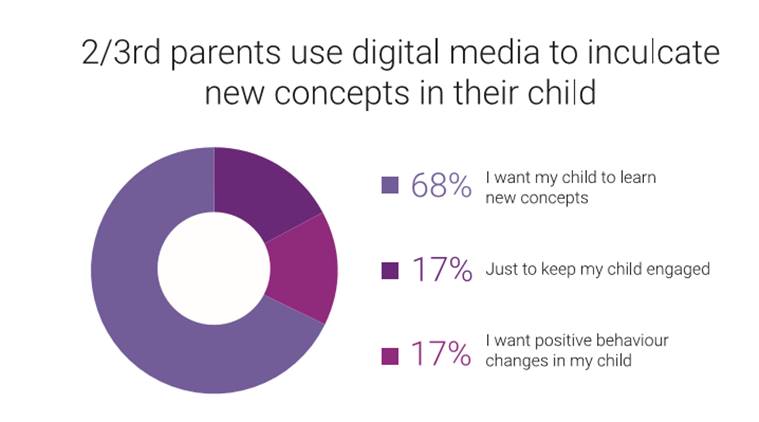 Among the parents surveyed, 49 per cent used worksheets and toys to teach children while 42 per cent used DVDs of nursery rhymes and mobile apps for the purpose.
Nearly one-fifth of the participating parents said they would give dedicated digital devices to their children, though most (47 per cent) insisted they didn't allow their children to use these devices for more than one hour on an average.
As many as 43 per cent participants advocated monitoring of their child's usage of the device.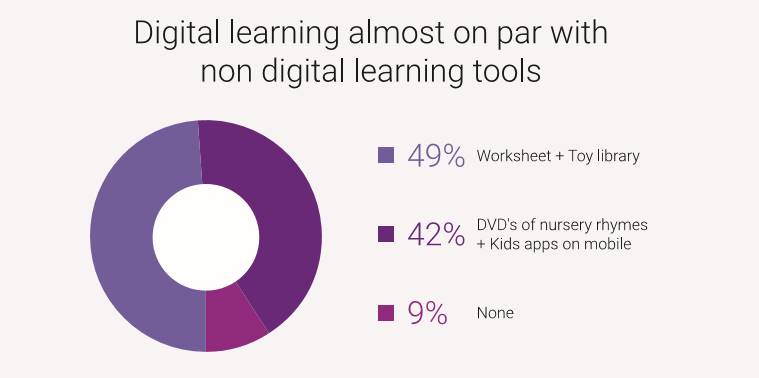 Manoj Barot, director marketing, Mauj Mobile (parent company of AppyStore.in), said, "Studies such as our survey are very important to understand the way parents and kids approach digital media. The survey we conducted found that 58 per cent Indian children show positive behaviour changes after using digital learning platforms. This reflects a progressive relationship between digital learning and developing minds. There is great scope for curating educative content for children in India and imbued by the results of this survey we further commit to enriching the offerings in this space."