Addiction of television shows these days is not less powerful than drugs or alcohol addiction. The more you get, the more you want, and at the end of the day it is all in your head. With over a million TV shows to watch on air right now, people have different preferences about what they want. Here are some of the most prominently liked TV shows by the people of India, which are highly addictive by any standards.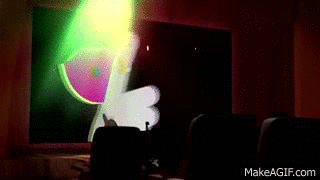 1) Saas-bahu serials
On the top of the list come the TV soap operas, or as they call it 'Saas bahu' serials. These deadly sitcoms are never ending. The main ingredient for these kind of shows is drama. It will be 30 minutes of dramatic camera angles, dramatic entry of the protagonist and the antagonist, dramatic dialogues, and even dramatic ways to cry. They will entertain you but like every medicine, give you side effects such as- mild headache, high blood pressure, nausea and last but not the least, dizziness caused by the loss of your precious brain cells. Not to mention the extreme loud background music used in serials. Dialogues are made to be inaudible and one is forced to increase the volume of their TV set. This could be an amazing way of promoting a show – by letting your whole society know that you are watching it.
It is as if one did not have enough drama in their own lives that they tune in to see how fictional characters deal with their own drama.
Psycho-analysis
There could be possibly two main reasons as to why such serials are so famous these days. The first being, misery loves company. Whether you deny it or not, no one likes to see a happy face when they are sad. You want to make yourself feel better by psychologically thinking that you are not the only one who is getting tormented by your mother in law in the kitchen. The second reason as to why people love these serials could be because they get inspired in a way to deal with their problems in reality. Or one could easily escape from reality by focusing on other people's issues and lifestyle. It is like you staying over at your neighbour's house for few hours just to witness all the drama and secrets unfold before your drama hungry eyes.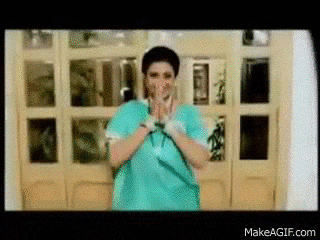 2) Crime-based shows
Missing the top position just by few votes are the Crime based shows in India. No, not the CSI, Criminal Minds or Law and Order type of investigative murder shows, but reality crime based shows.
With all the uprising crimes in India, the television industry has resorted to making shows such as 'Crime Patrol' or 'Gumraah', where real life based crime stories are replicated scene by scene.
Psycho-analysis
These type of shows have a high number of viewers due to various reasons. I personally find them creepy, scary yet intriguing to watch. It is good to know what type of crime is going around you but just not all people can be a hundred percent comfortable with such shows. It not only installs fear in the viewer's mind but also in a way, encourages such crimes. The crime TV serials are quite journalistic in nature. They provide crime news yet in a more dramatic and biased way. Instead of coming up with such shows for high ratings and feeding the green greedy monsters, the industry could focus on coming up with ways to convince the government to punish criminals as quickly and severely as possible.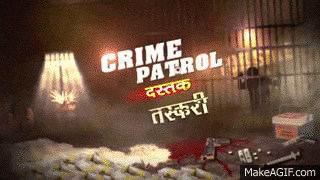 3) Reality shows
Third position goes to reality shows which include the much-popular Bigg Boss, dance shows like Jhalak Dikhhla Jaa and comedy shows such as Comedy Nights with Kapil. Bigg Boss, an Indian version of Big Brother is the equivalent of 5 Saas Bahu Serials. This type of reality show crosses all borders of privacy, drama and gossip.
Long were the days when stand up comedians used to present a bunch of their jokes for a few minutes in front of a judge and hope to win the competition. Now, the audience wants more real time comic masala (Spice) in their lives. Comedy Nights with Kapil is one example of such a comic masala reality show, where the viewers are left thirsting for more weekly episodes. It offers comedy, drama, storyline, a judge who is a former cricketer (Indians love anything to do with cricket), Bollywood star's interviews and last but not the least a chance for the audience members to get on the stage and share their views. This show is one of the most highest rated shows worldwide and everyone seems to be talking about it. Some say it is quite similar to the concept of the British television show 'The Kumars at No. 42', and to be honest it won't be surprising if it were true.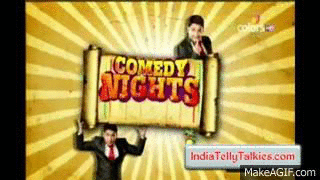 When it comes to dance shows, if you do not have American channels on your television box, then do not worry. You can simply watch Indian dance reality shows 'inspired' from American shows such as ABC's Dancing with the stars. Call it globalization of the TV industry, but most of the shows have the same concept but are accustomed to the language, style and culture (not so much) of the place it is being telecast in. The dance shows these days have a variety of contestants such as kids, mothers, celebrities etc. Each show has its own style and authenticity and that is why us audience love it.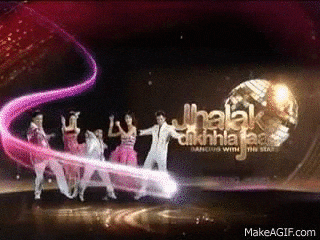 Psycho analysis
As far as Bigg Boss is concerned, people love reading about their favorite celebrities and what they have been up to. Be it their controversial break-ups, divorce, movies or even rivalry between their colleagues, people want to know it all. Big Boss provides a 24/7 dramatic footage of celebrities stuck in a house together for a few weeks. It is fun, daring and entertaining to peek into others lives and it can be hard to avoid not wanting to watch such shows. People like to relate to the fake yet real lifestyle of celebrities shown on the television set and cannot help but think how things would have been if they were in the house.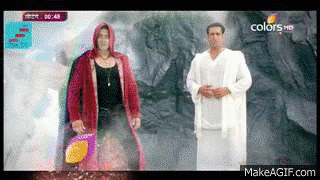 (The views expressed by the author are her own)
What kind of TV shows are you into? Share in the comments box below.
Follow @Khyati333 on Twitter
For all the latest Lifestyle News, download Indian Express App