Written by
Vandana Kalra
|
Updated: September 3, 2014 12:10:57 pm
It's a distant photograph of the Taj Mahal, capturing much of the surrounding thick forest and rocks. The monument stands alone, uninhabited, except for a handful of locals in the forefront. The John Murray image is arguably among the first few photographs of the marble monument. The British medical doctor posted in India, who was researching on cholera, has come to be recognised for his spectacular images of Mughal architecture in and around Agra and northern Uttar Pradesh. Some of these are now on display at the Indira Gandhi National Centre for the Arts, Delhi.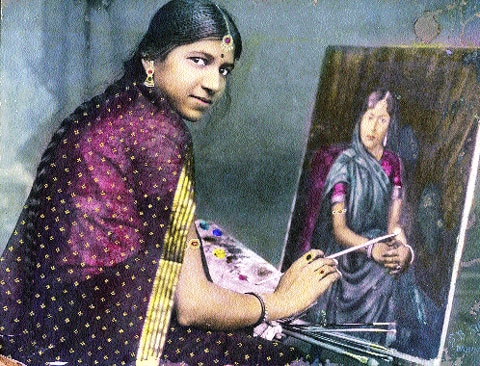 "We wanted to show earliest work emerging from the subcontinent, so that there is a sense of history of photography that was prevalent here rather than what one would imagine," says curator Rahaab Allana, introducing the exhibition "Drawn From Light – Early Photography And The Indian Sub-Continent". Based on two exhibitions held in New York and Brussels in 2013-14, this exhibition projects the rich tradition of both portrait and landscape photography through more than 200 original photographs from the mid-19th to early 20th centuries. There is India, Nepal, Sri Lanka and Burma — several frames taken by Europeans who travelled back with the impressions. Italian-born, British war photographer Felice Beato captures Burma of the 1880s, Frenchman Louis Rousellet shares details about the native princes of India in his publication and British photography studios like Skeen and Scowen picture the landscapes of Ceylon with its people. Images drawn from the Oriental Races and Tribes (1863-66), which William Johnson produced as an ethnographic series, are also on view.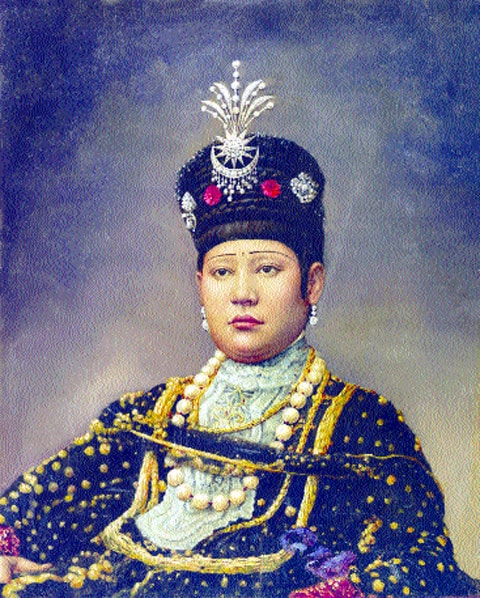 If Murray's waxed-paper negatives document the monument of love, English army officer Alexander Greenlaw extensively surveys the ruins of Hampi and William Hodges photographs the banks of Varanasi.
There are prominent Indian names too; photographers who experimented with the medium almost soon after it was introduced in the West. The display includes works by Gobind Ram and Oodey Ram, Darogah Abbas Ali, Shapur Bhedwar and predictably Raja Deen Dayal, India's first court photographer.
Unlike the West, however, in the subcontinent photographs got coloured in a unique manner, through the brush of miniature artists and those in the atelier. So in a gelatin silver print with oil paint, Maharani Krishna Kumari (wife of Maharaja Dev Shamshere Rana of Nepal) wears a large silver brooch and dresses with gold jewels; in a SB Syed Dabhol print with watercolour (1920-40) an artist paints Ambika Dhurandhar, an artist herself and daughter of a well known painter Rao Bahadur MV Dhurandhar. An opalotype — technique where prints were taken on sheets of opaque, translucent white glass and were sometimes hand-tinted with colours to enhance their effect — by Johnston & Hoffman has a Bengali couple in all finery.
"How photography evolved technologically led to different developments, about the multiplicity of prints, enlarging, recording motion…it impacted what/how one was shooting. It is an art practice and also documentation and the two meet," notes Allana.
vandana.kalra@expressindia.com
For all the latest Lifestyle News, download Indian Express App