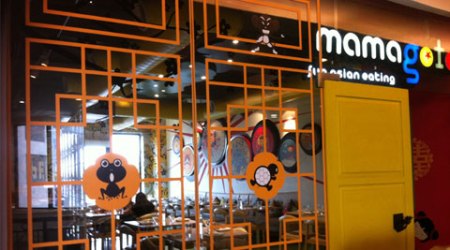 Given the current sensitized milieu in the Capital following a North-Eastern man's alleged murder, the most recent in a spate of hate crimes against people from the region, a restaurant chain's advertising campaign left most with a bad taste in the mouth.
Mamagoto, a contemporary Asian dining chain with outlets in Delhi-NCR and Mumbai, which recently launched an "Asian-themed" sandwich range, perhaps unfortunately, called MamaBuns drew a lot of flak on social media sites for the menu's promotional advertising.
Flyers with the illustration of an Asian lady holding a pair of provocatively-placed burgers as well as innuendo-laced taglines such as "Take an Asian home" were tagged and tweeted as being "racist", "sexist" and "extremely offensive" by users across Facebook, Instagram and Twitter platforms.
However, the restaurant management was quick to respond to the criticism, apologizing profusely for any offence caused and promising to immediately withdraw the campaign.
A Facebook post by the restaurant read "We are extremely sorry if we offended anyone as we did not mean to hurt anybody's sentiments. This was a bad judgment call and we take full responsibility. Thank you so much for bringing this to our attention, we are completely removing this piece of communication. We do hope you do not let this lapse in judgement hinder your perspective of our brand. Once again we are extremely apologetic. Team Mamagoto FunAsian."
For all the latest Lifestyle News, download Indian Express App