Everyday fashion sees new trends which are bizarre and sometimes quite interesting. Taking a step in this direction is software giant Adobe. The same brand we usually associate with designing and retouching softwares like Photoshop. The brand has taken the fashion industry by storm as it decided to use most boring and terrible stock photos on clothes! Yes, and suddenly these boring images have become interesting and hilarious.
Adobe unveiled Adobe Stock Apparel, a clothing line of printed T-shirts that have pictures of handshakes, elderly people using laptops, woman eating salad among other weird photos. And as Adobe puts it, "Tired of laboriously trawling through copious amounts of lackluster imagery?" it is rightly so.
The company came up with this creative and brilliant idea to promote their new royalty-free image service called Adobe Stock. What better idea than turning these boring pictures into something this funny. Introducing limited edition clothing was an attempt to create something disruptive and unconventional in the genre.
The brilliant idea is the brainchild of advertising agency Abby Priest. The company wanted to promote the Adobe Stock and target "enterprise customers, highlighting the benefit of an uninterrupted workflow and generating awareness within the creative community," a blog post by Adobe informed.
Abby Priest's Creative Director, Oskar Hellqvist also provided some insight as to what lead to such unique idea. According to Hellqvist: "We wanted to pay tribute to what has been before and then take one last glimpse backwards before we leave it all behind and move into the new age. Stock photography is usually disregarded because of our perception of it."
"Some stock images have earned their place in the history books. Classic motifs that have been overused and established as hilarious clichés, known, loved and/or hated by all. It's time for them to retire and leave room for new classics, premium content and a smarter, more efficient way of working," Hellqvist added.
Here are some of the T-shirts launched by Adobe: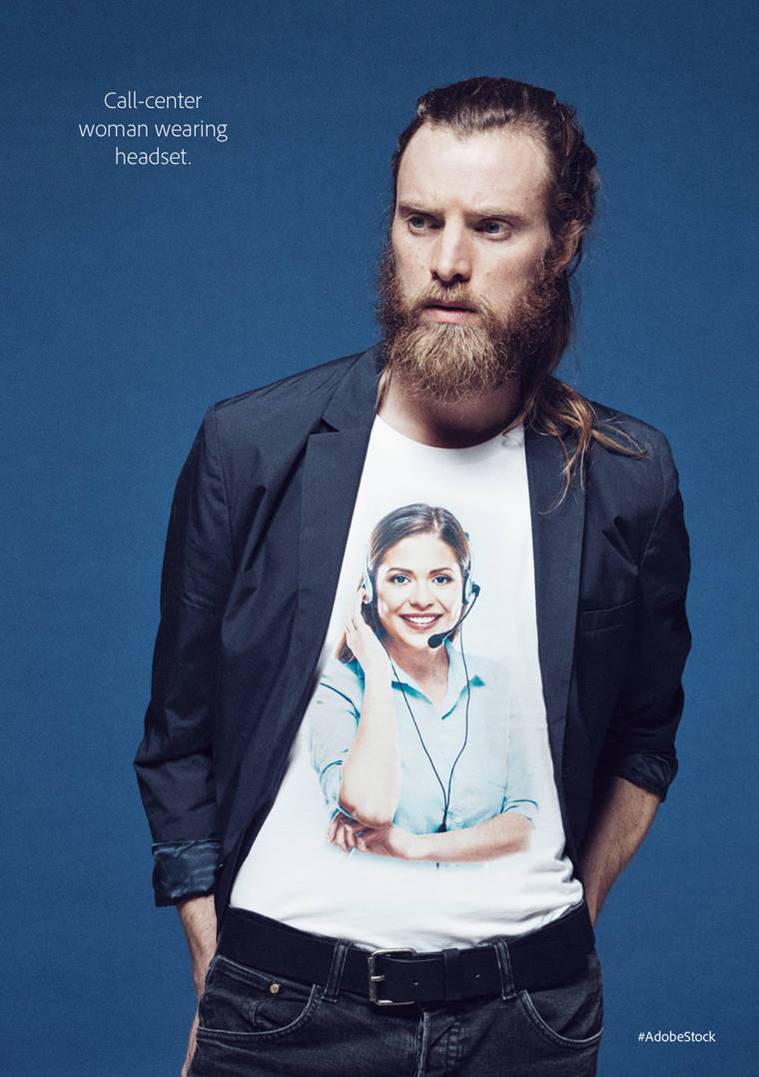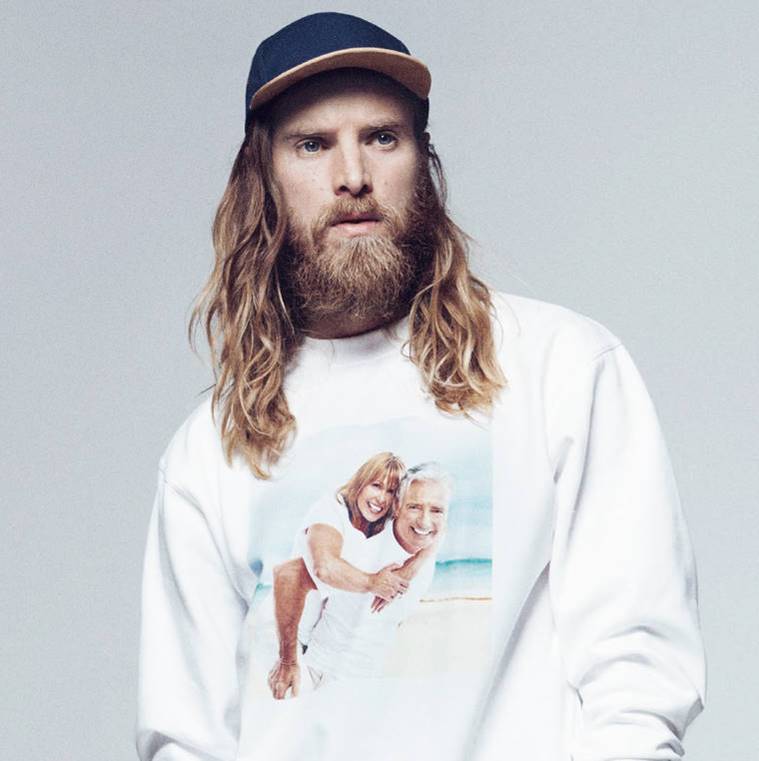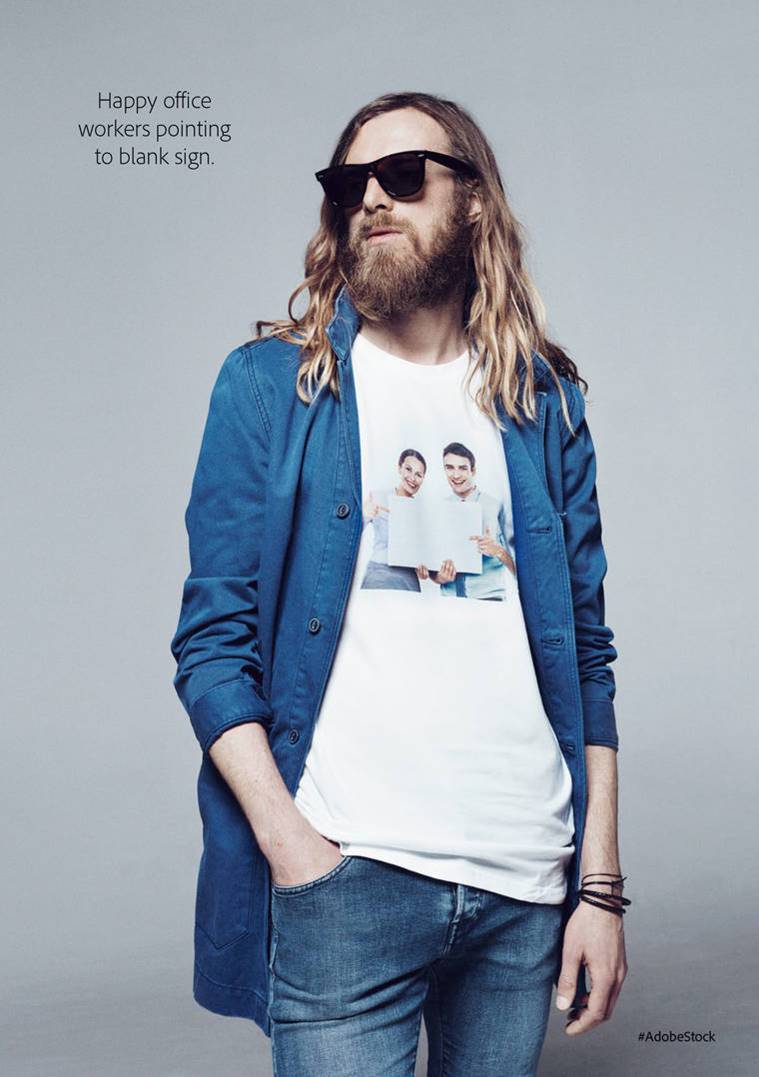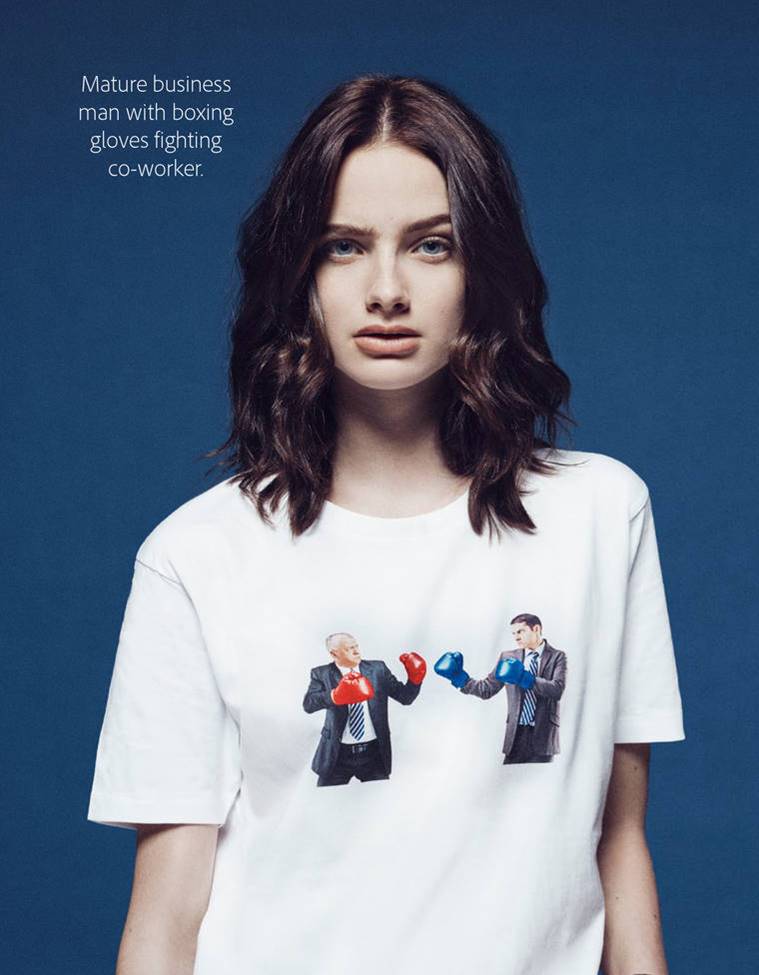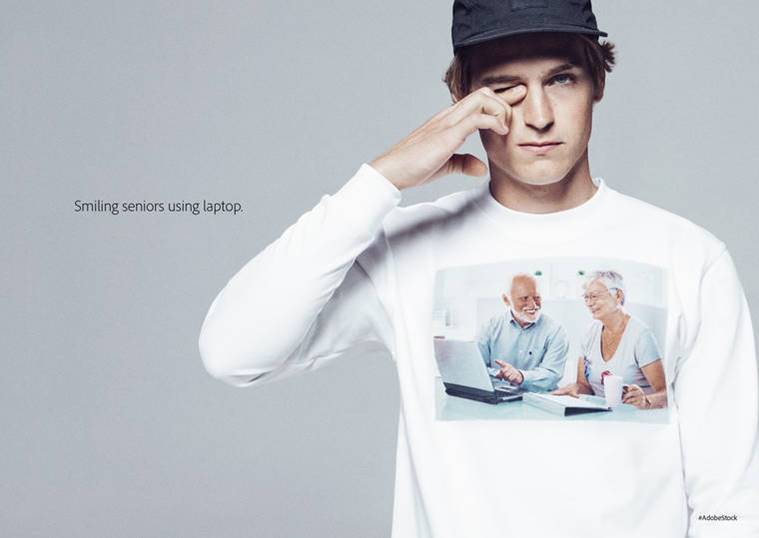 The only problem is that the collection is available in limited edition.