It's easy to forget that Neil Jordan began his career as an author in 1976, with his collection of short stories, Night in Tunisia, because of his subsequent success as an award-winning scriptwriter and filmmaker. But the 66-year-old Irishman will have you know that he is hard put to choose one over the other. "It's a great struggle. There's a lot of downtime in making films. I suppose I have used that downtime to write fiction, and writing books is much, much harder than making movies. Making movies is somehow like entering a Wagner carnival that hurtles you towards the end of it. Writing a novel means you are just on your own. It's a different kind of journey entirely. I wish there were more people who made novels and they made movies, but there aren't. I feel like a kind of strange bird," he says.
His latest novel, Carnivalesque (Bloomsbury), is just out, close on the heels of his previous book, The Drowned Detective (2016). Jordan, who is on his maiden visit to India to attend the Zee Jaipur Literature Festival, says Carnivalesque took him to a completely different zone. "It's unlike anything I have ever written or any movie I have ever made. I made a film called The Company of Wolves many years ago based on stories by Angela Carter. Probably, if it's similar to anything, it's similar to that. I have always had a feeling that I would love to write about a carnival or a circus where the performers actually had to hide the fact that they could do extraordinary physical things. So, I began with a kid getting lost in the mirror and I set myself up to see where this goes. It went to all these extraordinary places and it became this rather fantastical journey," he says.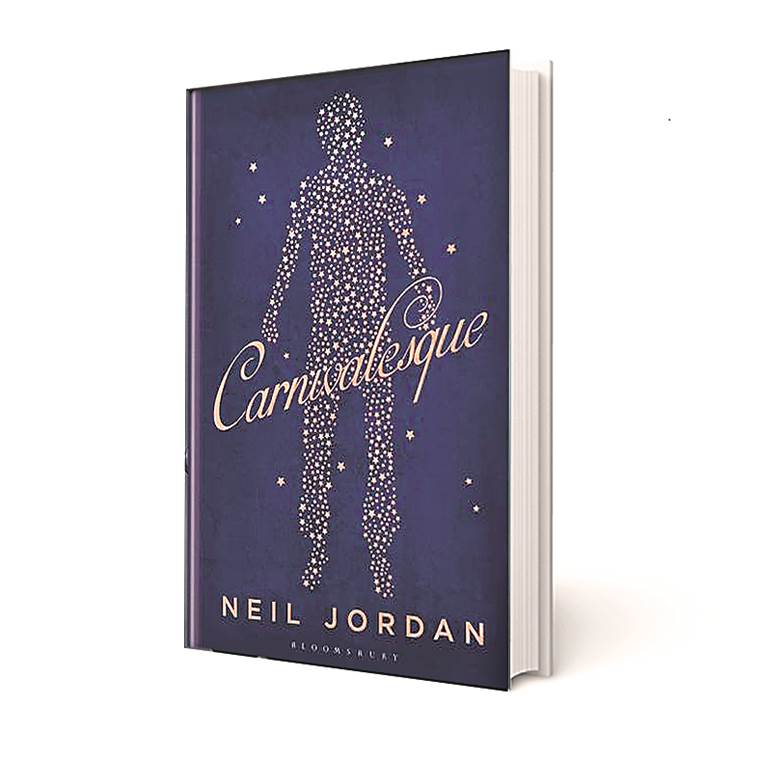 The fantastic has always held a special fascination for Jordan. After he turned filmmaker with Angel (1982), many of his films — Mona Lisa (1986), Interview with the Vampire (1994),The Butcher Boy (1997), and In Dreams (1999) among them — have tested the boundaries of reality and morality. He focused not just on Ireland's political and social landscape, but also on alternate identities, sexuality, race and religion. "I love to make stories about people who don't understand themselves because I don't think anybody fundamentally understands themselves. I don't think any of our rational explanations for reality are sufficient. I suppose that's why I have been attracted to stories of tangled sexuality, ghost stories and fairy tales. I am not a rationalist in any way," he says.
His preoccupation with the fantastic and the fact that he is a master hand at adaptations — his repertoire includes Interview with the Vampire, based on Anne Rice's novel, Graham Greene's End of the Affair (1999) – would seem to make him a perfect candidate for a series like Game of Thrones, but Jordan says it's just not his cup of tea. Instead, he says he would like to write an entirely original series. "It's become the Great White Hope for filmmakers and writers and screen writers, the possibility of doing a series for Netflix or HBO, but it's much more difficult than people think. I think it's interesting that very few of the TV series that have been hugely successful have been adaptations. The only one based on fiction is really the Game of Thrones. The Wire, Breaking Bad, True Detective, the best of them all — Twin Peaks — were all directly written for TV," says the man, who has written and produced the television series Borgias (2011-13), and is also a part of the soon-to-be-aired crime mini-series Riviera, set in the south of France.
An accident in 2013 put him out of commission for two years, but Jordan says he is now raring to get back to making movies. Up next is the cinematic adaptation of The Drowned Detective — the first time he is working with his own novel, and then a film on an Irish historical figure, Lord Edward Fitzgerald. Has anything changed in how he approaches his work now from the time he began? "I have learned to be simpler, I think. When I started out, everything I wrote was very complicated. I thought, perhaps, that things had to be rich and tangled and very laboured. As one gets older, it seems somehow braver to be simpler, to allow stories to tell themselves," he says.
For all the latest Lifestyle News, download Indian Express App