Children's Day is not just celebrated in India but across the world in most countries but on varied dates. In India, we commemorate Jawaharlal Nehru's birthday as Children's Day every year on November 14. Fondly remembered as Chacha Nehru, it's a special way to remember our first prime minister. There is also Universal Children's Day, that is celebrated on November 20, which not only celebrates children and their childhood but also brings awareness about crimes and atrocities against children. In many parts of the world, June 1 is also celebrated as Children's Day. But no matter which day a country decides to celebrate the little ones and the secure the precious time that is childhood, the aim is one – to make their life worthwhile. And to do so, we must make the world a better place for them to live in.
A lot depends on how a child is raised and what he or she is taught at a young age when the minds and soul are young and innocent. It is said, what you learn as a child, you carry to your grave. So, shouldn't we as elders and parents make it beautiful? And what better way to ensure a rewarding experience than inspiring them. Teaching them the right and the wrong, imparting the values in these foundation years that in the long haul would make benefit them and the world.
On this Children's Day, let the kids learn some of these important lessons of life in simple words, taken from some popular children's books.
* "You're Braver than you believe, Stronger than you seem, and Smarter than you think." – AA Milne, Winnie-the-Pooh
* "Working hard is important. But there is something that matters even more: believing in yourself." – J K Rowling, Harry Potter
* "The moment you doubt whether you can fly, you cease for ever to be able to do it." — JM Barrie, Peter Pan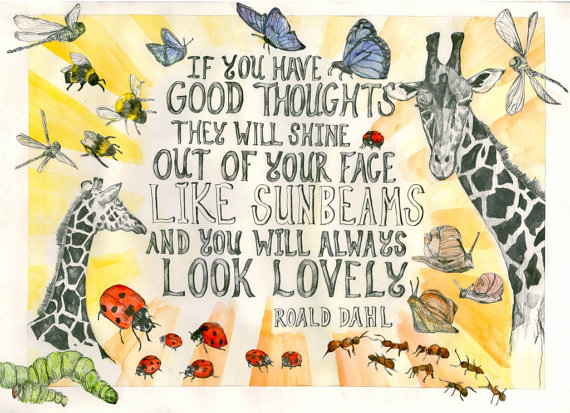 * "I am not afraid of Storms, for I am learning how to sail my ship." – Louisa May Alcott, Little Women
* "No act of kindness, no matter how small, is ever wasted." – The Lion and the Mouse, Aesop Fables
* "If you threw a stone into a gutter it would only spurt filth in your face." ― RK Narayan, Malgudi Days
* "Hapiness is as exclusive as a butterfly, and you must never pursue it. If you stay very still, it may come and settle on your hand. But only briefly. Savour those moments, for they will not come in your way very often."
— Ruskin Bond, A Little Book of Life
* "If everybody minded their own business, the world would go around a great deal faster than it does."
― Lewis Carroll, Alice in Wonderland
* "It is good people who make good places." ― Anna Sewell, Black Beauty
* "We can't take any credit for our talents. It's how we use them that counts." — Madeleine L'Engle, A Wrinkle in Time
* "Never hurry and never worry!" ― EB White, Charlotte's Web
For all the latest Lifestyle News, download Indian Express App