By:
Lifestyle Desk
| New Delhi |
Updated: November 14, 2016 2:55:47 pm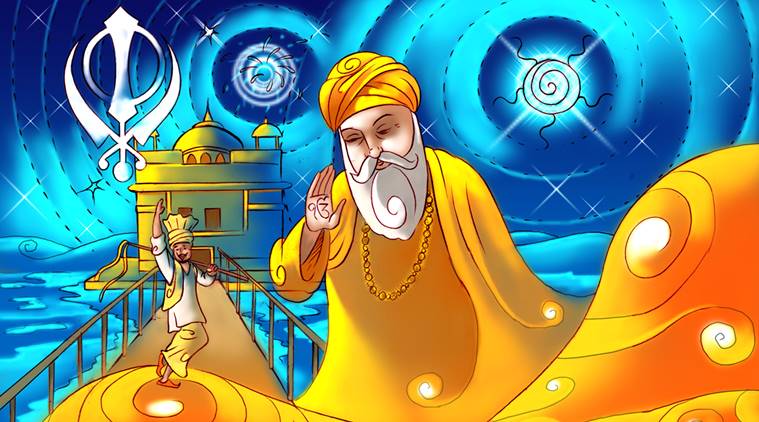 Guru Nanak Jayanti, or Gurpurab, celebrates the birth of the first Sikh guru and founder of Sikhism, Guru Nanak. It is said that he was born on April 15, 1469, into a Bedi Kshatriya family in Rai Bhoi di Talwandi village, which now falls in the Shekhupura district of Pakistan, known as Nankana Sahib.
It is celebrated according to the lunar calendar, on the Karthik Purnima, which has fallen on November 14 this year.
WATCH VIDEO: This Is How People Celebrate Guru Nanak Jayanti
Most of the Sikh festivals revolve around celebrating the birth anniversaries of the 10 sacred gurus of the religion, of which this is the most important. These gurus are the ones who shaped the Sikh religion and members of the sect pay their respects to the gurus by reading out from the sacred book, Guru Granth Sahib, and offering their prayers. The two main differences in celebrations for Nanak Jayanti and all the other Gurpurabs is that the festivities on this day start with Prabhat Pheris, or early morning processions, and the hymns sung are also different.
Usually, two days prior to the Jayanti, an Akhand Paath is organised, which means that the Guru Granth Sahib is continuously read over 48 hours, non-stop, at various gurudwaras. These holy places themselves are beautifully decorated for the occasion as well.
WATCH VIDEO
In India it is a gazetted holiday, and many Sikhs start the auspicious day by heading to the gurudwara during the Amrit Vela, that is, 4-5am. Observers also take the occasion to wish each other blessings from Guru Nanak, health and happiness. In the Digital Age, much of those wishes have metamorphosed into WhatsApp, Facebook and text messages, sent to loved ones to let them know that they are being fondly remembered and wish them well.
Should you wish to do the same, here are some messages that you can consider sending.
Satgur Nanak Pargataya Mitti Dhund Jag
Channan Hoia.
Aap ji nu Sri Guru Nanak Dev
Ji De aagman purab dian Lakh-Lakh Vadayian.
HAPPY GURPURAB!!
May happiness and blessings
surround you as we join together
to remember the beloved Sri Guru Nanak Dev Ji
and the Beginnings of Sikhism.
HAPPY GURPURAB TO ALL!!!
May Guru Nanak help you achieving all your dreams and desires!
Happy Guru Nanak Jayanti. Have a mission and continuously work for its success, let no grief, no hardship, no adversity.
Let no man in the world live in delusion. Without a guru, none can cross over to the other shore. Happy Guru Nanak Jayanti!
Jyo kar suraj nikleya..
Tare chupe haner ploa..
Miti dhund jag chanan hoa..
Kaal taarn guru nanak aiya..
Gurpurb Dee Lakh Lakh Wadai..!!
Nanak Nich kahe vichaar,
Waria na jaava ek waar,
Jo tud bhave sai bhali kaar,
Tu sada salamat nirankaar
Gurpurab Di Lakh Lakh Wadai..!!
O my mind, keep the thoughts of True Lord
forever inside you and feel the bliss of peace..
Happy Gurpurab!
Heartiest wishes to you and your family on this auspicious occasion.
May this Gurpurab bring lots of joy and happiness to your life.
Happy Gurpurab!!
Even kings and emperors with heaps of wealth and vast dominion cannot compare with an ant filled with the love of God. – Guru Nanak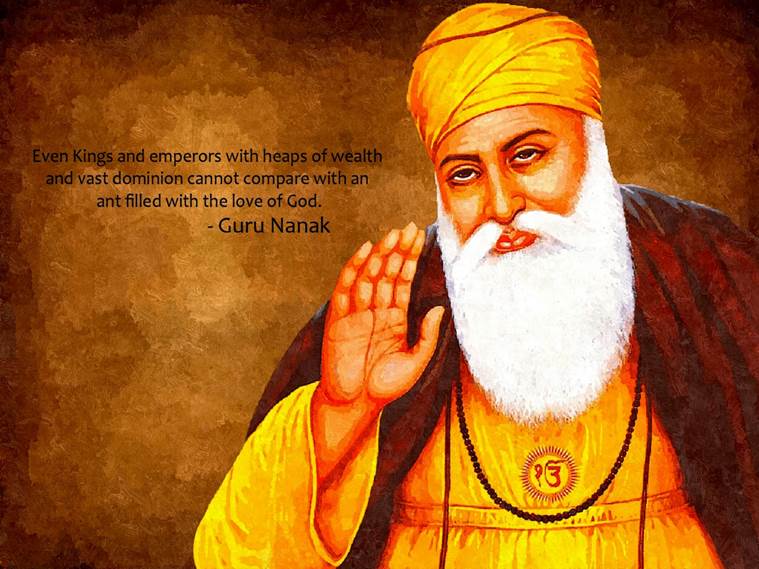 Happy Gurpurab to all the Sikhs and to everyone who is a well-wisher of the ideals of Sikhism….
Let us all celebrate janam divas,
Prakash Utsav divas of Guru Nanak Jayanti
Happy Gurupurab! May Guru Nanak Dev Ji complete your business and job goals so that you can become what you wish for!
May Waheguru shower his blessings upon you best wishes on Gurunanak Jayanti!
May the flame of his love shine, eternally in your heart Waheguru, Waheguru, Waheguru, Waheguru!
As fragrance abides in the flower, As reflection is within the mirror, So, does your Lord, abide with you, Why search for him without? – Guru Nanak
For all the latest Lifestyle News, download Indian Express App