Wrong perception amongst Muslims will go if BJP comes to power: Amit Shah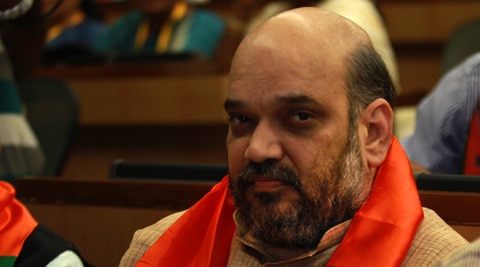 he decision of Election Commission to lift ban on Amit Shah's campaigning is unfortunate.
Shunglu committee report was also not accepted," he said.
Blaming BJP's political opponents and a section of media for creating "wrong perceptions", he said that there had been no communal riot in Modi-ruled Gujarat since 2003. "This is a made up perception and no body should be held guilty merely on the allegations by the opponents," he said. On why Modi does not offer an apology for the 2002 post-Godhra riots, he said that he (Shah) has a different take on such matters and believes that the "drama of apology should be driven out of public life".
He said that somebody who is guilty must be punished and not merely be spared after seeking an apology. "What will happen by apology. Why those in public life should get this favour of being spared with an apology. Only the judgement by a court can clear someone," he said. Shah downplayed the issue of some leaders of BJP like Giriraj Singh from Bihar and VHP leader Pravin Togadia making controversial statements.
"The country will not get divided by one statement of a person….There are different kinds of people in a party. The thing is that whom do you consider the party. You should look at what the top leadership of the party says and not at what somebody sitting in a corner is saying," he said. He dismissed a suggestion that BJP was facing difficulty in getting allies for forming a government after elections, saying, "Those who get a majority do not face problems in running the country."
Shah said that unlike in past when BJP could only tell people how differently it would work for them if voted to power, people can now compare the models of governance by it and Congress. "BJP is leading stable governments in five-six states for quite some time. So the outline of the functioning of these governments is there. They also have before them the performance of the UPA. Today there are two models of governance before the country. One is of the BJP, the other is of Congress and UPA. He said that politics of performance is the plank in this Lok Sabha polls.
On denial of US visa to Modi, he said that this was also due to the wrong perception but he was "not upset" as the perception will change.