'Total projection is for one man, might create serious problems if he succeeds'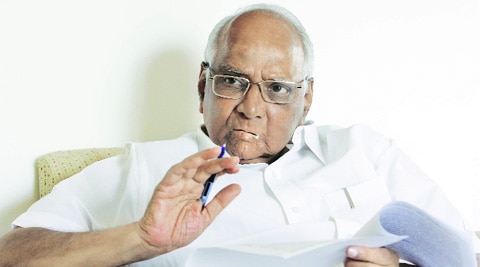 NCP chief Sahrad Pawar
NCP chief Sharad Pawar discusses Modi blitz and Cong silence in this interview to P Vaidyanathan Iyer
Given that you have watched and contested elections for 30 years, what do you find different this time?
I see the BJP under Mr Narendra Modi using media very effectively. Tactically he has booked substantial space in various types of media and he started two months in advance. Generally, whenever there are elections, we get an opportunity for speaking 15 minutes each in AIR, DD. Various private channels also give reports of our meetings. But nobody gives an entire speech, and that too everyday… He (Modi) has successfully planned and is taking advantage of these various types of media very effectively, which the Congress or any other political party has never done. Previously leaders were going to the masses and addressing meetings. But now, we have seen a different approach adopted by the BJP.
Does Modi's campaign style worry you?
It is unfortunate. They are not asking for votes for the BJP. They are asking for votes for one individual, Mr Modi. That's why the total projection is one man. And for any democratic country, if the projection is for one man and the overall sense, support within that party is controlled by one man that might create serious problems tomorrow if he succeeds. Now we have seen the entire BJP is practically controlled by Mr Narendra Modi. We have seen that Mr Advani, such a senior person, former president, one of the founder members of the BJP, was asking for Bhopal. But even he could not get Bhopal because Mr Modi was keen to offer him Gandhinagar. He had to accept Gandhinagar. A person like Jaswant Singh, a tall personality in Parliament, could not get Barmer. He had to go there and contest as an independent… Murli Manohar Joshi has been shifted. That shows the grip of Mr Modi. Tomorrow, if he succeeds in controlling the overall country's interests and the party is projecting him as a person, so. Hitler also got elected initially and then ultimately he was established as a dictator in that particular country. I don't say exactly like that. But the direction seems to be like that and that will create a serious situation for the Indian parliamentary system.
What kind of poll outcome do you see?
Firstly, we have to accept that there are two major fronts… one, NDA, second, UPA. Those who are part of these two fronts, ultimately after the polls, I don't think anybody will get a clear majority. So… they have to depend on others. Then, there are some regional forces and they will definitely have some say. Either Mamataji, either Jayalalithaa, Mayawati, Naveen Patnaik, Mulayam Singh. The national parties, major parties will have to depend on the support of these regional forces. That's why I am worried about stability. You see, we have to accept one thing in …continued »