The Third Front: Why transgenders remain a minority in election process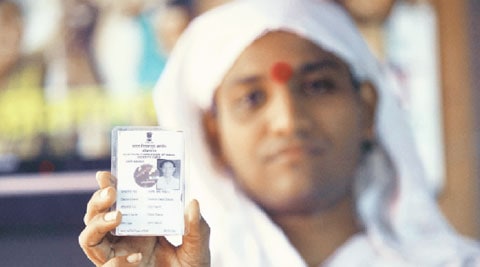 Kannamma's political dreams have resurfaced this time, with the Election Commission of India formally recognising transgenders under the category "others". (Express Photo: Pavan Khengre)
By Gopu Mohan, Harsha Raj Gatty, Sukanya Shantha and Partha Sarathi Biswas
Two years ago, when Bharathi Kannamma decided to contest for the mayor's post from Madurai, her candidature was rejected on the grounds that her name in the electoral rolls was S Alaguraja. It is true that she was born a boy and was named Alaguraja, meaning "the beautiful prince". It is also true that she grew up to become a woman and adopted the name that suited her mind more than body.
Kannamma's political dreams have resurfaced this time, with the Election Commission of India formally recognising transgenders under the category "others".
"I know I won't win but we are looking at this election as a departure point for the community, an opportunity to integrate with the mainstream," says the 53-year-old, who is contesting the Lok Sabha elections from Madurai as an independent candidate.
Not too far away in Karnataka, is Bhavana Thimmappa, the sole transgender candidate in the state to contest the LS elections from Chitradurga constituency as an independent candidate. The 36-year-old found her identity as a successful entrepreneur running Satara Highway dhaba on National Highway 4, leading to Bangalore, for which she has employed several others like her.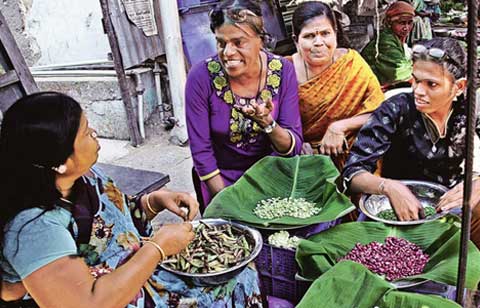 But the journey till here has not been easy for either of them. Transgenders in India often spend their lives on the fringes of the society, with social unacceptability forcing them into prostitution or begging.
Few like Kannamma, a trainer at the Tamil Nadu AIDS Control Society, a state-level police advocacy officer and a member of the district Lok Adalat in Madurai, have been able to break the shackles. Now on the campaign trail, Kannamma is aware of the impact she has on people.
"When I speak, people stop and listen," she says. Just like she looks different, she will also act differently from the run-of the-mill politicians, she assures them. "We have no family to whom we want to bring wealth. We understand what it is to live on the margins. It is time you choose someone who is not afraid to question the high and mighty," she tells the crowd.
Thimmappa was coerced to move out of her parents' home when she was 16 to save the "reputation" of her family. She would have continued as a beggar if it were not for the job opportunity at a highway dhaba, which she eventually bought. "Now that people know I am contesting the elections, they come to me. These are the same people who once pretended not to notice me," says Thimmappa.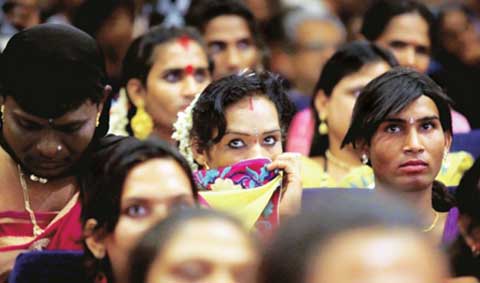 Nagpur-based transgender activist and …continued »