The indecision of the Bihar Muslim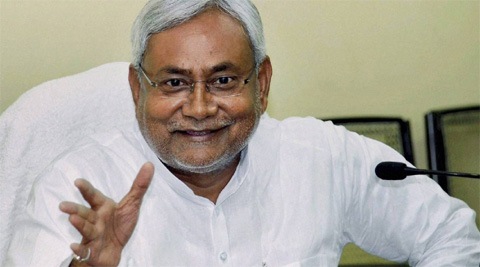 The constituency has four lakh Yadavs and 1.25 lakh Muslims. Imtiaz Ansari, who applauded Lalu at a rally for attacking Narendra Modi, says, "Laluji is the real leader for Muslims. PTI
A discussion in Ankhan, one of several Muslim-dominated villages in Pataliputra constituency, shows indecision among Muslim voters.
The village is well connected. Shafir Ahmed, a retired driver with the Bihar State Electricity Board, gets three newspapers every day, and people gather around him to discuss each party.
Should they reward Nitish Kumar's JD(U) for work done, or with Lalu Prasad's RJD, which they feel has better secular credentials? Many want BJP candidate Ram Kripal Yadav defeated.
"We like Ram Kripal Yadav, who shared our happiness and grief, but he has chosen a wrong party. Had he joined the JD(U), we would not have thought about the RJD," says Ahmed. The JD(U)'s sitting MP, Ranjan Prasad Yadav, is "unpopular because he was inaccessible". Besides, Nitish's second term was marred by "corruption".
Though the Muslim vote will be divided, some say the balance is tipped in favour of RJD candidate Misa Bharati. "Even if Nitish snapped ties with the BJP, Lalu Prasad has better secular credentials," says Shamim Ahmed.
"We get the final message (whom to vote for) from clerics of Sigori (near Paliganj) that has over 5,000 Muslims," adds elderly Shafir. When young voters are asked for an opinion, Shafir says, "They are not in a position to decide."
The constituency has four lakh Yadavs and 1.25 lakh Muslims. Imtiaz Ansari, who applauded Lalu at a rally for attacking Narendra Modi, says, "Laluji is the real leader for Muslims. Some young Muslims may vote for Nitish but the choice of Ranjan Prasad Yadav is wrong."
Ara constituency presents a triangular contest among the BJP's R K Singh, the RJD's Bhagwan Singh Kushwaha and the JD(U)'s MP Mina Singh. Among Muslims here too, the RJD appears to have an edge over the JD(U). People of Nabinagar and Milky villages in Piro, where a schoolteacher was recently killed, said the last-minute decision will depend on who has the potential to defeat the BJP candidate.
"Nitishji has done a lot. But most 50-plus voters are tilted towards Lalu because they think anti-incumbency would work against Mina Singh," says Shaukat Khan. He added the murder of teacher Akbar Khan seemed an attempt to polarize Muslim votes but it did not work. There are 1.5 lakh Muslim voters.
In Gaya reserved constituency with over 1.25 Muslims, BJP MP Hari Manjhi will face the RJD's Ramji Manjhi and the JD(U)'s Jitan Ram Manjhi but it is not clear who will offer a stronger challenge.
Shamshul Haque, a social worker in Gaya, says Muslim voters are also divided along caste lines. "Since Nitish has done a lot of work and law and order has improved, he …continued »