Tamil Nadu: Jayalalithaa in play if NDA underperforms
It was 15 years ago that an impulsive Jaya withdrew support to the NDA, conceding space to the DMK which has held on to it for most part since then.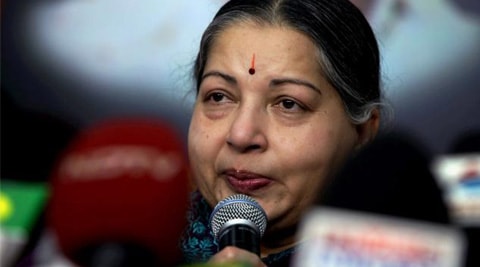 Tamil Nadu chief minister J Jayalalithaa. (Source: PTI)
by Friday evening, the clout that her party would have in the next dispensation is inversely proportionate to the seats that the leading alliance would get.
So, even as she pins hopes on the exit polls being correct on her party's performance, Jaya has to pray that the NDA underperforms too.