Sri Sri wisdom for followers: Lakshmi always rides on lotus
Responding to questions on AAP, Sri Sri said, "AAP achchhe hain, magar kachche hain."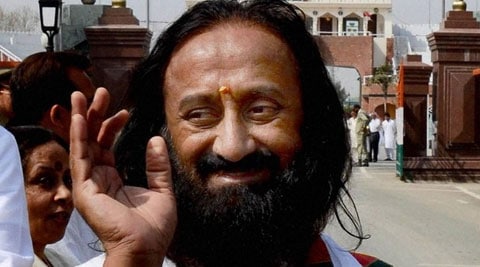 Sri Sri urged his followers to usher in change to save the country, which he said was on a "ventilator". (PTI)
over the issues that will decide these elections, the relative popularity of parties, and levels of voter satisfaction or dissatisfaction over corruption, inflation, etc.
The volunteers have also been reportedly visiting colleges and educational institutions to encourage the youth to vote.
Manju Marwah, a 29-year-old volunteer, told The Indian Express, "About 80 per cent of the youth we interacted with in colleges do not have voter ID cards. They are not concerned about the state of affairs in the country. But Guruji said we must encourage them to vote, explain to them the importance of exercising this right, and fulfill our duty as citizens of the nation."