Written by
Wali Ahmad
| New Delhi |
Updated: June 2, 2015 6:17:45 pm
For how long can a national leader eyeing the top post remain ambiguous about his plans or afford not to react to blistering attacks from the opposition? Not long, for Congress scion Rahul Gandhi finally seems to be making it clear that he is willing to take on the responsibility that comes with leading the ruling party in what it seems will be an uphill climb for it in the coming elections. Pushed to a corner, Rahul seems to have been forced to come out of his silence and give an interview, this time to the Hindi media.
That emotional coronation of Rahul at the AICC session in Jaipur had rejuvenated party leaders and workers, thus injecting a sense of energy among the cadre. But since then the party heading the UPA II government has been losing its sheen, and most importantly, its face amid recurring allegations of corruption and policy paralysis. Despite what seemed like a brilliant move to anoint him as the party number two, Rahul's sudden media appearances remained sporadic at best. Even when he chose to speak up, he didn't bother to take the battle to the opposition camp.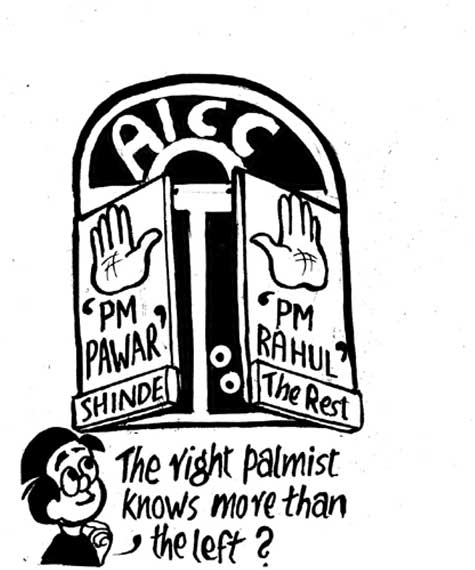 The Lok Sabha election of 2014 will be unlike past polls. For a major chunk of voters are the youth, who want their leaders to interact, to talk, to express and to understand their aspirations. BJP with Narendra Modi as the leader is riding the airwaves, convincing the voter that he is the man who means business. Modi's track record – though debatable – is a public knowledge. But Rahul, who most probably will be the PM if Congress comes to power, has nothing to show that a voter can rely on, except his surname.
Sensing that he was running out of time to open up about his plans for the Lok Sabha elections, Rahul Gandhi finally made it clear that he is no more reluctant to take any responsibility. Though it has come a little late, but it will certainly help the Congress shed its leadership ambivalence. Now that the elections are months away with battlelines already drawn, the Congress vice-president's clear stand on his role will only add to the excitement among the voters. And most of all, will Rahul Gandhi continue speaking to the voter?
For all the latest India News, download Indian Express App