AICC spokesman lashes out against PM's silence and negative publicity
Although Chacko admitted that the PM was an expert economist, there was a huge communication gap in his addresses to the media.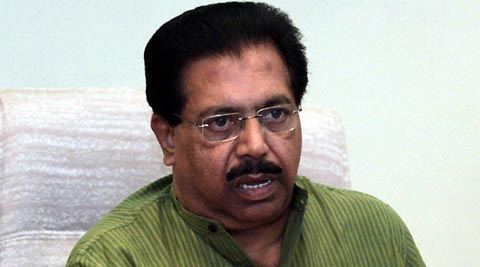 Senior Congress party leader P C Chacko said that there were communications gaps in PM's pitch to the media on various issues. (Indian Express)
Almost bordering on predicting Congress rout in the ensuing Lok Sabha elections, JPC chairman and AICC spokesman P C Chacko on Saturday said the Prime Minister Manmohan Singh's reluctance to address the media turned to be a major setback and his silence spawned many wrong interpretations against the government.
Addressing the face-to-face programme of candidates in Kochi, Chacko said the chances of Congress sitting in the Opposition could not be ruled out in the present scenario. "The result is unpredictable," said Chacko, who is Congress candidate in Chalakkudy constituency in Kerala.
Chacko started his media address saying, "If my words want credibility, you should feel that what I am saying is correct.''
Chacko said no other leader in the country has the sense of propriety as the prime minister has. But the prime minister and others down to the ordinary workers failed to take the government's achievements to the public.
In the last press conference held after his foreign tour, the prime minister could not present the achievements of the government. He (the PM) kept silent. At the same time, the Opposition took to the public the corruption charges against certain persons in the government.
He said the prime minister's silence had given room for many wrong interpretations against the government.
"Losing patience over his silence and stifling negative publicity, we had repeatedly asked the prime minister to conduct weekly media briefings to present the government's achievements. Even many members in the cabinet wanted the prime minister to address the media. Although the issue had become a point of discussion in the AICC meeting, the PM was unwilling to meet the media," said Chacko.
On his candidature, Chacko said this time he wanted to keep away from contest. But, the party state leadership included his name in the list of candidates at the behest of Congress president Sonia Gandhi.
Indicating the Congress debacle in the Centre, Chacko said "there is an interesting contradiction between Kerala politics and national politics. Whenever Congress faces setback at the Centre, the party would a sweeping victory in Kerala.''