Naveen set for biggest ever win, Odisha bucks Modi wave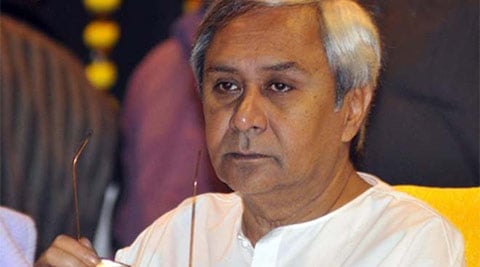 Naveen's illustrious father Biju Patnaik, after whom BJD was named, was a two time chief minister.
Odisha seems to have bucked Modi wave as Naveen Patnaik juggernaut ran over opposition Congress and BJP halping Biju Janata Dal to a record 4th consecutive win in simultaneous assembly and Lok Sabha polls.
The regional party seems to be on its way to a landslide victory in 112 of the 147 assembly constituencies and 20 of the 21 Lok Sabha seats, far ahead of rivals Congress and BJP. BJP was leading in only Bargarh Lok Sabha seat of western Odisha.
The 67-year-old Naveen, now in the 14th year of his chief ministership proved political pundits wrong as he bucked anti-incumbency and Modi wave to record wins in more than 3/4th of the 147 assembly seats of Odisha. Naveen who is all set to create history by becoming the first Odia politician to become chief minister for a consecutive fourth time led his party to a win which very few could anticipate.
What seems to have made Naveen's victory sweeter is the impending defeat of his principal bete noire of BJP's Bijoy Mohapatra from Mahakalpara assembly constituency in Kendrapara district.
But the results seem to becoming slow as counting officials took long time in tabulating the results from EVMs.
Incidentally, JB Patnaik of Congress is the longest serving chief minister of Orissa, was a three-time chief minister. Even Naveen's illustrious father Biju Patnaik, after whom BJD was named, was a two-time chief minister.
Though political pundits expected BJP to do well on the basis of well-attended Modi rallies, the Modi wave could not make much headway due to the absence of BJP's organisational network.
The lack of a leader from Congress and BJP who could match upto Naveen also proved that voters did not have much of a choice. Several populist schemes like Rs 1 for a kg of rice, financial package for around 6 lakh women Self-Help Groups, honourarium for anganwadi and mini anganwadi workers as well as women and destitutes also ensured that the party won.
Though Naveen did not comment on the results, BJD MP Baijayant Panda told The Indian Express that the results were vindication of Naveen's popularity in Orissa even after all these years.
Naveen was leading comfortably in Hinjili assembly constituency like several of his cabinet colleagues while his bete nore Bijoy Mohapatra of BJP was trailing by over 5000 votes in Mahakalpara assembly seat.
Former minister and senior BJD leader AU Singhdeo was trailing in Bolangir assembly seat by over 5000 votes. Prominent BJD leaders, who were trailing in assembly polls, included school and mass education minister Rabi Nanda from Jeypore and finance minister
Prasanna Acharya from Bijepur.
In the Lok Sabha seats, BJD was set for a clean sweep in 20 of the 21 seats with BJP leading in Bargarh seat. BJD candidate Jay Panda was comfortably ahead in Kendrapara Lok Sabha …continued »