Odisha: BJP gains on Modi name, Naveen may slip in his toughest fight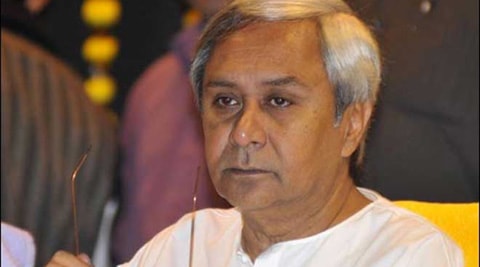 Chief Minister Naveen Patnaik faces one of the toughest elections of his career. (PTI Photo)
Seeking power for the fourth time in Orissa, Chief Minister Naveen Patnaik faces one of the toughest elections of his career. As 10 of the 21 Lok Sabha seats and 70 of the 147 assembly seats in the state go to polls on April 10 — and the rest on April 17 — the BJP, riding on Narendra Modi's popularity, is on the upswing in western Orissa.
Anti-incumbency, and the fact that Pyari Mohan Mohapatra is no longer with him, has made Naveen's task tougher.
BJD insiders estimate they will be lucky to win 85-90 seats in the assembly, far fewer than the 120-plus projected until a couple of months ago, and fewer than even the 103 the party won last time. Holding on to the 14 Lok Sabha seats may prove difficult too.
State BJP president K V Singhdeo is confident of doing far better than in 2009, when the party won six assembly seats and was blanked in the Lok Sabha polls. The Congress won 6 seats in Lok Sabha and 27 in the assembly. It may lose its main opposition status to the BJP in the assembly this time.
The tight spot the BJD is in is indicated by Naveen's punishing schedule over the last two weeks, travelling all over southern, coastal and western Orissa. His meetings in several western Orissa districts have been thinly attended.
Naveen dropped 35 sitting MLAs, including heavyweights such as former finance minister Prafulla Ghadei, to beat anti-incumbency. BJD rebels are likely to hurt him in at least 40-50 constituencies.
Speaking on a hot afternoon in Lebidi, a village of small and marginal farmers in the western Orissa district of Bargarh, the young farmer Mukund Sahoo expressed his frustration with the BJD.
"Naveen Patnaik perhaps thinks he has kept us happy by giving rice at Re 1 per kg. But there is nothing beyond that for me. I have two acres of land, but there is no irrigation. I work as a labourer in other people's fields. The voltage is so low that our children study by a kerosene lantern," Sahoo said.
"I have heard of Modi. I think the BJP will win the Lok Sabha polls," he added. Sahoo voted BJD in 2009.
The subsidised rice scheme for BPL cardholders announced before the 2009 polls — starting at Rs 2/kg, revised to Re 1/kg in February 2013 — helped BJD sweep the assembly and Lok Sabha polls that year. But it no longer satisfies people.
Sahoo's neighbour Prafulla Singh, who works as a labourer in rice mills around Bargarh town, complained that the rich seemed to be getting richer, while their own situation deteriorated. "I have a BPL card, yet no officer cares for my …continued »