Narendra Modi attacks EC, takes out roadshow in Varanasi
Modi accused Election Commission of working 'under pressure' and showing bias against him.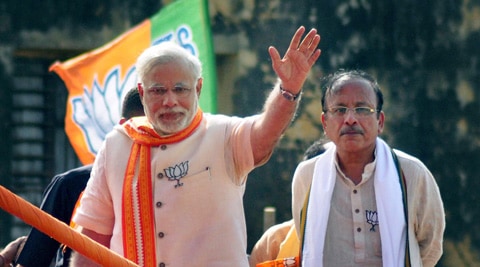 BJP PM candidate Narendra Modi waves during an election road show in Varanasi on Thursday (Photo: PTI)
die for his country.
"Still, it is an attack on my democratic rights. Should I not get rights that every other candidate is entitled to get. I have been denied permission to meet mother Ganga too," he said, while promising to come back for Ganga pujan soon.
He claimed he was being targetted for last 14 years and even CBI has been left after him.