Narendra Modi has deep character flaws…would've contested in Varanasi if I knew Hindi: Chidamabaram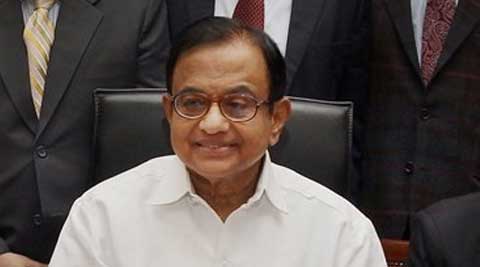 Chidambaram said he was "astonished" by the fact that the party to which he belonged does not point out these "deep character flaws" in Modi. (PTI)
Lashing out at Narendra Modi for what he termed were his "deep character flaws", Finance Minister P Chidambaram Monday said he wished he could have contested the Lok Sabha polls against the BJP's prime ministerial candidate in Varanasi, but was constrained by his lack of knowledge of Hindi.
"I wish I could have contested from Varanasi but I don't speak Hindi and wouldn't be able to campaign in Hindi. I am sure Mr Modi wouldn't like to contest from Sivaganga either," Chidambaram told reporters when asked if he was willing to take on Modi from Varanasi.
The Congress is yet to declare a candidate from the constituency, although many leaders have expressed their willingness to contest from there. Chidambaram said the party was looking for a "strong candidate" to field against Modi in Varanasi.
Urban development secretary Sudhir Krishna had complained against Chidambaram earlier this year claiming the minister had humiliated him at a high-level meeting by telling him he couldn't understand his English, and that Krishna should speak in Hindi instead.
Chidambaram, an MP from Sivaganga, is not contesting the elections this time and has vacated the seat for his son.
"I have fought eight elections over the last 30 years. Now there are many other things I want to do in my life," he said, adding he was not retiring from politics and would continue to work for the party.
Taking on the Gujarat chief minister, Chidambaram said Modi had "deep character flaws". "He cannot resist such derogatory remarks and perverse characterisation…I am ashamed such a person aspires to be PM and the party (BJP) that doesn't point out these flaws to him," he said, referring to Modi's remarks on Congress president Sonia Gandhi and the Italian marines.
He also pointed towards instances of "perverse characterization" by Modi, including of a former Chief Election Commissioner by calling him "James Michael Lyngdoh" in election meetings apparently referring to his religion. "Referring to people practising a certain faith, he had said 'ham panch, hamare pachis (we five, our 25)'. When he referred to the Congress president sometime back, he said 'das numbari'," Chidambaram said.
Asked about his views on Prime Minister Manmohan Singh's statement that Modi becoming PM would be "disastrous" for the country, Chidambaram said he "concurred" with the view. "He will be an earnest, hardworking, considerate and compassionate Prime Minister who runs a democratic cabinet," he said in response to a question about party vice-president Rahul Gandhi.
He also …continued »