Modi addresses rally in Chhapra, mocks Cong's alliance with RJD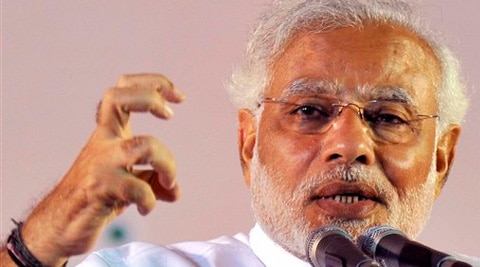 Modi responded to Prime Minister Manmohan Singh's comments that he has not noticed a Modi wave.
phase of your life is the most crucial. The most important decisions of your life are taken during that phase…. In such case, imagine what will happen to your life if there is a bad government in power in Delhi for five years? Forget whether Modi will form a government; think of what will happen to you," he said.
Modi also responded to Prime Minister Manmohan Singh's comments that he has not noticed a Modi wave. "I have to ask the Prime Minister – In the last 10 years, did you see price rise, corruption, jawans' heads cut off by Pakistan and farmers' suicides?"