'Miraculous if I win, but miracles not unknown'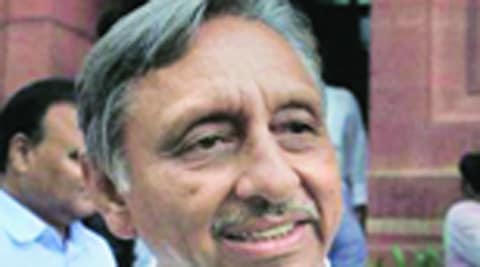 Mani Shankar Aiyar
Mani Shankar Aiyar, contesting yet again from Mayiladuthurai, discusses his prospects with Gopu Mohan.
What are your promises to the electorate?
I have 23 years of political association with this constituency. I have visited every single panchayat here, all 600 of them, and almost every ward. I am not running this campaign on tall promises, but on work I have already done. I contributed to build a community hall at Kallapuliyoor SC colony. I only have to point to it to establish my credentials that the electorate can rely on me to use my MPLADS. I am basically an MPLADS candidate.
How do you see your chances now that you are contesting without an ally?
Before the election process began, I saw myself as the strongest candidate from the weakest party. Then the day I filed my nomination, Congress leaders from Tamil Nadu attended a public meeting where we forged the united Congress party — a party that has not been united for the past 30 years. This was when dissatisfaction and dissidence began to create factions in the AIADMK, the DMK and the other alliances. So now I am the strongest candidate from the most united party. It will be miraculous for me to win, but miracles are not unknown in politics.
The Congress is claiming this is an opportunity it has been waiting for. Isn't that bravado?
You have to suffer 40 years of alliance politics to realise how liberated you feel when standing on your own. Of course, it is bravado if I say I am going to win. But if adverse circumstances make us fight three elections on our own, we can wipe out the Dravidian parties and end up being the strongest party in the state.
Has the party never recovered from the loss of 1967?
It was the decision of the Hindiwallas to press for Hindi as the official language that really undermined the Congress. We have never been able to recover from that. But if the kind of united front we formed at Mayiladuthurai was forged at the state level, and if we decided to fight the next couple of elections on our own, then you will see the resurgence of the Congress.
That would require long-term plans and an assembly election is only two years away. You may have to return to coalition ways.
It may not always be feasible to contest alone when we consider Tamil Nadu in the national perspective. If the only way I can defeat Narendra Modi is by entering into an alliance with a Dravidian party, why shouldn't I? It depends on national priorities.
What is your view on the national political scene?
I would be surprised if we have to wait till 2019 for the next general elections. I think Modi will have a difficult time forming a stable alternative, because anybody who joins the NDA now are joining them for opportunistic reasons. On Modi, I would say: one, he …continued »