Elections 2014: Mind your language netaji! Shazia Ilmi joins the club of 'loose canons'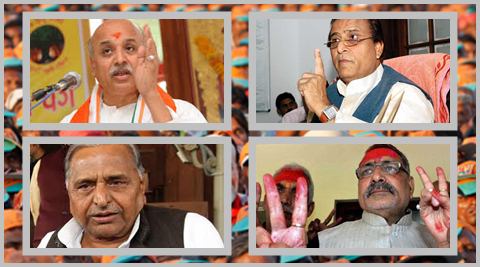 With electioneering at its peak, nasty remarks by the leaders have become the order of the day.
Political discourse during this election campaign is slipping to a new low with each passing day. With electioneering at its peak, unsavoury political sparring and nasty remarks by the leaders have become the order of the day.
This time it was none other than Aam Aadmi Party leader Shazia Ilmi who has courted controversy with her remarks that Muslims should become "communal" for their own good when they vote this time.
In a video which surfaced on Tuesday, Ilmi said Muslims' votes split as they were "too secular" and they "should become communal" and vote keeping in mind "our own interest".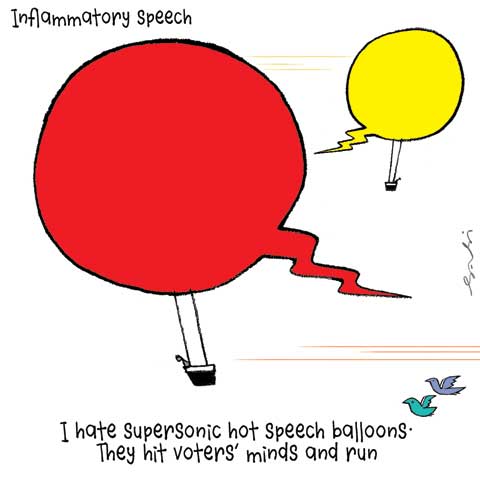 Ilmi is not alone to have made the headlines for his weird remarks. There are many we can thank for this.
Ramdas Kadam: 'Muslims molest our women policemen'
Shiv Sena MLC Ramdas Kadam was under EC scanner for making hate speeches in Mumbai and Kalyan. Kadam, who was speaking when Modi reached the stage at the rally held on Monday, said, "These Muslims riot against the police and burnt their vehicles. They vandalised the statues of our martyrs. These Muslims molest our women policemen…I am sure that Narendra Modi will ensure that such acts do not go unpunished."
Kadam's comments were in reference to the Azad Maidan riots in Mumbai in 2012. Kadam then went on to target Pakistan, saying, "Remember the days of 1993 blasts in Mumbai. Life of many Hindus was saved because of late Shiv Sena supremo Balasaheb Thackeray and Shiv Sena. Now, if Modi comes to power, he will destroy Pakistan in six months."
Pravin Togadia: 'Evict Muslims from Hindu areas'
Vishwa Hindu Parishad (VHP) leader Pravin Togadia during a protest in Bhavnagar targetted Muslims for buying properties in Hindu areas.
Joining a group of VHP members in a protest outside a house bought by a Muslim man, Togadia said in order to stop deals, one should take forcible possession of the house and evict muslims from Hindu areas. "If he does not relent, go with stones, tyres and tomatoes to his office. There is nothing wrong in it. Killers of Rajiv Gandhi have not been hanged … there is nothing to fear and the case will go on," Togadia was quoted as saying.
Giriraj Singh: 'Those who want to stop Modi will be in Pakistan'
Bihar BJP leader Giriraj Singh, who is also the party candidate from Nawada, was in the middle of political storm after he said "those who want to stop" BJP prime ministerial candidate Narendra Modi will soon have "no place in India… because their place will be in Pakistan".
Singh made these remarks at an election rally in Deoghar, Jharkhand on Friday last in the presence of former BJP president Nitin Gadkari and Godda MP …continued »