Manmohan Singh's half-brother joining BJP is a non-event; we are going to polls with intention to win: Chidambaram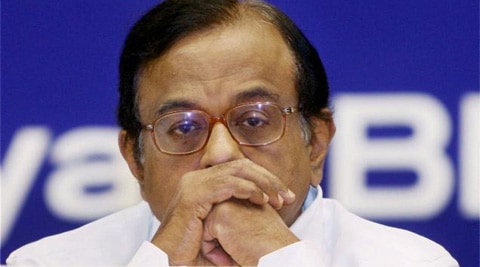 Chidambaram defended Congress saying Daljeet's joining BJP is a non-issue since he has always been an apolitical person.
Finance Minister P Chidambaram, in Vadodara, said that Prime Minister Manmohan Singh's step brother Daljeet Singh Kohli joining the BJP was a non-issue for the party.
Reacting to questions posed by reporters Chidambaram said that the loss has been bigger for the BJP when Former Prime Minister Atal Bihari Vajpayee's niece Karuna Shukla quit the BJP and joined the party fold.
Chidambaram said, "The person in question, who is Prime Minister Dr. Manmohan Singh's brother is a non-political person and his acquaintance with the BJP is five days old. His joining the BJP is not even an event. The bigger loss is for the BJP as Former Prime Minister Atal Behari Vajpayee's niece has joined us because she thinks that the present day BJP is not the same as the times of Vajpayee-Advani days. She feels the BJP has lost its democratic fiber and does not identify with it anymore, where as Dr. Singh's brother is a non-political person."