Mamata Banerjee relents; agrees to EC directive on transfer of officers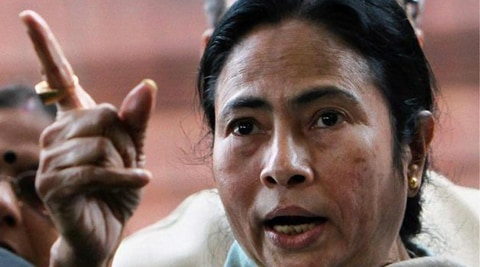 Chief Minister of West Bengal, Mamata Banerjee.
Trinamool Congress supremo Mamata Banerjee on Tuesday relented and agreed to appoint five new officers as directed by the Election Commission, moving away from a path of confrontation as the poll panel put its foot down.
"I will appoint the five officers as directed by the Election Commission. I have no objection," Banerjee said at a hurriedly-called press conference here. "It will rather be good for me, I have good contact with all the officers in my state," Banerjee said.
Banerjee agreed to transfer SPs of four districts and a district magistrate as directed by the  commission following complaints against them, though she had launched a scathing attack on the EC yesterday and had even threatened to disobey the order and get jailed as consequence.
She, however, continued with her criticism of the Election Commission over the decision, saying, "I respect the Election Commission, but they are playing a political game. It is their political vendetta."