'Lohia made party a family, SP made family a party'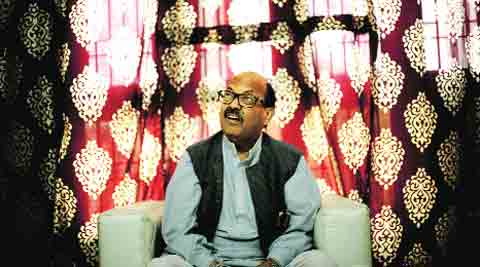 After close to two decades with the Samajwadi Party, Amar Singh is contesting as a Rashtriya Lok Dal candidate. Praveen khanna.
After close to two decades with the Samajwadi Party, Amar Singh is contesting as a Rashtriya Lok Dal candidate. His parliamentary career restricted to the Rajya Sabha so far, he is now the Fatehpur Sikri candidate. He discusses his politics past and present in this interview:
How has the change been?
Campaigning for me is not a new thing. Notwithstanding the cryptic comments of my former friends in the SP, the entire party, the election and the campaign were being run by me back then. A public endorsement of this has been made by Mulayam Singh Yadav. Today, I only have to choose which house I will opt for — the Lok Sabha or the Rajya Sabha. Even after the results, I will remain an MP.
What was your reason for returning to politics after a long lull?
The biggest motivating factor was to silence my critics… for making statements such as how I have always made a backdoor entry to politics through the Rajya Sabha. Enemies are enemies, and friends are jealous. Pranab Mukherjee was also compelled to deal with this comment. He later fought the elections. I have served leaders all my political life. Now I will have the opportunity to serve the people.
Would you consider returning to the SP?
Never in my life. I would rather be a street urchin than return. One of the reasons I was expelled was because I was rubbing shoulders with the elite and industrialists and film stars. If computers were so bad, why is the SP now focusing on ttechnology? Why is Akhilesh stressing this now ? Why did the SP encourage entertainment with Mallika Sherawat, Madhuri Dixit in Saifai?
Ram Gopal Yadav has said you would ruin any party you joined.
I will like to ask Ram Gopal Yadav why Mulayam still praises me. It shows the mental bankruptcy of Ram Gopal. Why did it take the SP 20 years to realise I was a liability? I salute them because the SP is the largest political family in India. Ram Manohar Lohia made the party his family but the SP has made its family a party.
How would you describe your relation with Mulayam?
He and I are not opposed to each other and this is something his family has noticed. Mulayam has lost command. What he feels is not respected by the family. I think he feels isolated although he may never admit it. The new generation in the SP family is threatened by me because Mulayam and I are not opposed to each other.
How is the RLD placed in your seat?
To begin with, the RLD does not face the charge of hobnobbing with criminals… Plus, we focus on development, not on how many Jat votes …continued »