Kerala Left's split without sparks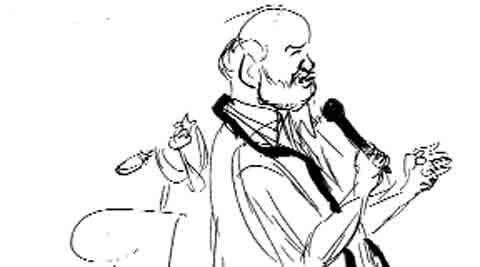 EP Unny
BY: EP UNNY
Kith and kin breaking up into rival camps should pep up a poll campaign. As it has in Maharashtra ever since the Thackeray cousins parted ways and, this time, in Tamil Nadu courtesy Alagiri. Kollam recently witnessed a similar split in Kerala's Marxist joint family, but where is the fallout?
Days before the nominations were filed, the state unit of the RSP broke its 34-year-old bond with the CPM-led Front and walked right across to the Congress fold. This does make the poll outcome less certain in this RSP footprint which barely extends beyond the district borders. But no sparks are flying between the CPM's M A Baby (left) and the RSP's N K Premachandran (right). Groomed by the turbulent campus politics of the 1970s and '80s, the articulate comrades seem to be competing to run a satvik campaign. Little wonder the EC observer thought it fit to retreat to a golf course in Thiruvananthapuram.
Baby's theme song is his opponent's "betrayal", which is by far the harshest word one hears on the poll trail. Preman isn't provoked. His quarrel is only over the outbursts on TV by the henchmen of CPM state chief Pinarayi Vijayan. "We need fair and gentle politics, not such body language in this time and age." In a striped shirt and broad-bordered mundu, Preman is clearly more TV-savvy than his reluctant rival, in crumpled all-white wear.
Costume to Preman and props to Baby. The Marxist campaign vehicle is done up like Kerala's trademark country boat; the RSP's minimally customised jeep looks less amphibious. Both men deliver the same tired Malayalam prose routinely heard at left platforms, give or take the occasional flourish. If Baby throws in a literary allusion, his younger peer chips in with a stylistic spin. A particularly ingenious one from Preman was a string of melt-in-the-mouth words that evoked at once empathy for the eco-fragile Western Ghats and concern for the farmer (read voter, encroacher or otherwise).
If the candidates don't sound very different, there isn't much to choose between their CVs either. Both served a term as minister in the state and have done more than one term in parliament. Given Kerala's greying political class, Preman at 53 is embarrassingly young. And Baby at 60 doubly so as politburo member, incidentally the only one contesting this poll.
There are over 27,000 new and potentially decisive voters and they'll root for neither frontrunner, says K Bhaskaran, a third leftist in the fray, representing a Left United front, which counts on the inevitable collapse of the CPM. He hopes the AAP-inspired vote comes to him rather than to the BJP. Just about the only mention of Modi's party in two days. A relief from the countrywide NaMo chant.
But the national disconnect gets a bit much when neither prime contestant acknowledges even the Congress in full. The new RSP convert, far from being overzealous, owns up to only the welfarist half of the …continued »