From Nilekani vs Ananth to Misa vs Ram Kripal: Top 5 battles in phase 5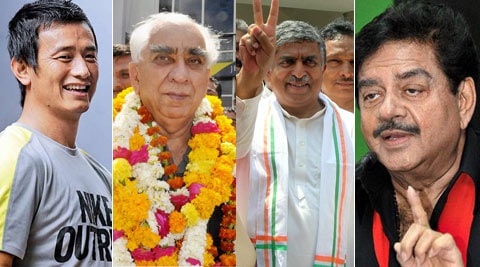 While Nandan Nilekani is pitted against Ananth Kumar, Jaswant Singh is contesting as independent against BJP's Sonaram.
The big battles to watch out for in the fifth phase of the elections today:
1. Nandan Nilekani vs Ananth Kumar — Bangalore South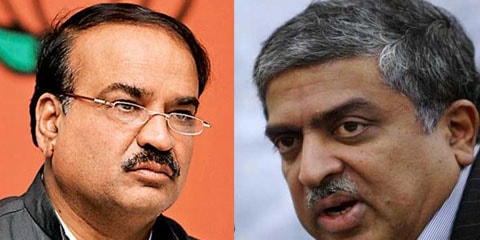 This is probably one of the most interesting battles of today. Nandan Nilekani, co-founder of Infosys who went on to become the chairman of government's UIDAI, is contesting on a Congress ticket against incumbent Ananth Kumar of the BJP. Nilekani's foray into politics has been viewed by many as an attempt by the Congress party to polarise the support from India Inc. But he faces a tough contest against senior BJP leader Ananth Kumar, who has not lost a parliamentary election since 1996 and has served as an MP in the constituency for the last 18 years.
2. Misa Bharti vs Ram Kripal Yadav – Patliputra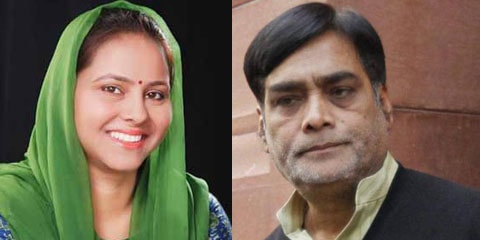 Miffed with RJD chief Lalu Prasad Yadav favouring his family in these elections, Ram Kripal Yadav, till recently considered his closest aide, parted ways and joined the BJP. He is taking on none other than Misa Bharti, the eldest daughter of Lalu, here. If reports are to be believed, the RJD is likely to make a comeback in Bihar this time, owing to the anti-incumbency factor. And if there's any 'Lalu wave' in the state, it is certain to benefit Misa in the Patliputra constituency. However, Ram Kripal is a heavyweight and is expected to give a tough fight to Misa. His campaign has remained directed towards Lalu, wherein he alleged that the RJD chief preferred family over social justice and party.
3. Jaswant Singh vs Colonel Sona Ram – Barmer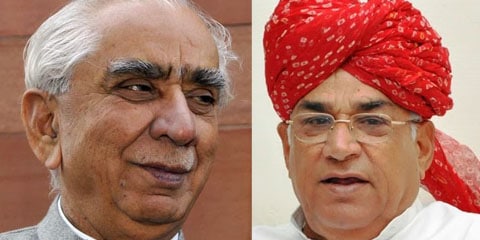 Barmer was never considered a hot election battlefield until an upset Jaswant Singh decided to walk out of the BJP and file nomination as an independent candidate from his home constituency. The decision by the BJP leadership to deny a ticket to Jaswant did not go down well with the veteran leader, following which he decided to quit the party and give a new dimension to the election here. He is pitted against Colonel Sona Ram, who migrated from the Congress to the BJP. Though Colonel Sona Ram he lost the 2013 Assembly elections, he is now making an attempt to capitalise on the 'Modi wave'. It will be interesting to see if Barmer votes for the 'Modi wave' or stands by the veteran.
4. Baichung Bhutia vs Surendrajeet Singh Ahluwalia – Darjeeling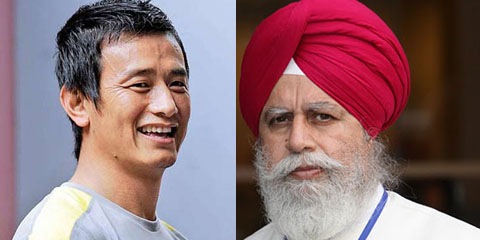 The election in Darjeeling is centred around the crucial issue of the creation of Gorkhaland. And the fight for the Darjeeling parliamentary seat is a clear depiction of the same, as the Trinamool Congress, which does not prefer bifurcation of West Bengal, has fielded top footballer Baichung Bhutia against BJP's S S Ahluwalia, who is also backed by the GJM. Several experts have said there is no clear leader in the constituency. In the 2009 General Elections, Darjeeling had voted for BJP's Jaswant Singh, who had made a strong pitch for the creation of Gorkhaland.
5. Shatrughan Sinha vs Kunal Singh – Patna Sahib
In Bihar's battle of the stars, popular Bollywood actor Shatrughan Sinha is fighting against noted Bhojpuri actor Kunal Singh Yadav of the Congress party. Though this is a contest between two popular actors, Kunal has maintained that the contest for the Patna Sahib Lok Sabha seat is a 'prince vs pauper' battle. While Shatrughan Sinha has himself become a senior politician now, Kunal hails from a political family and his father has served an MLA from Bhakhtiarpur and Danapur.